News
13 June 2016
Ukrainian ferroalloys face an anti-dumping duty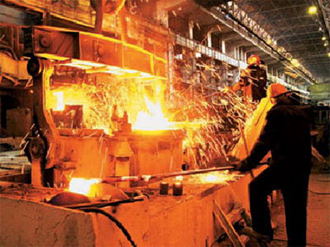 Ferrosilicon manganese of Ukrainian production is threatened with anti-dumping duties. Such a decision was adopted by the Eurasian Economic Commission. Duration of duties will be five years. The tariff is 26.35% of the cost of production at the customs. All Ukrainian producers of ferroalloys were affected by the duty . Among them are the Nikopol Ferroalloy Plant, Stakhanov Ferroalloy Plant, and the Zaporozhye Ferroalloy Plant. ECE states that it is Ukraine that supplies the main share of ferrosilicon manganese to the EEA countries . In the total volume of supplies of this product, 77.4% account for the share of Ukrainian enterprises. This indicator is the average result for 2011-2013. In the first half of 2014, the result increased to 84.4%. It is necessary to take into account the comparative cost of products of Ukrainian enterprises, and the analogue produced by third countries. From the beginning of 2011 to the end of June 2014, the price of Ukrainian ferroalloy was significantly lower.
We should also take into account the comparative price of the Ukrainian ferrosilicon manganese and products of the branch of the economy of the EAEC. The cost of imported ferroalloy was quite low. On average, the understatement rate was 17%. Volumes of Ukrainian products, imported at a dumping price, had a negative impact on the producers of the EEA countries. They had to reduce the cost of their own products. And this is at a very low level of profitability. In 2013, compared to the previous year, the cost growth was 19.3%. The cost of ferrosilicon manganese , produced by the producers of the EAES, fell by 3.2%. The profitability of products, therefore, has become negative. In the first half of 2014, the industry's unprofitability has not gone away. The return on basic facilities remained negative.
The State Fiscal Service of Ukraine published customs statistics. Ukrainian producers of ferroalloys lowered the level of exports in January-May 2016. The decrease in natural equivalent was 6% compared to the same period last year to 354.664 thousand tons. In financial terms, exports of ferroalloys fell 41.5% to USD 274.033 million. Consumers of the main share of products were Italy, Turkey, the Netherlands. In these countries, respectively, 20.4%, 17.72%, 11.59% of ferroalloys in monetary terms.
View all news
Our consultant will save your time!

Alexey
sales department
+38 (093) 727-19-11