News
8 June 2016
In the US, a dumping margin is established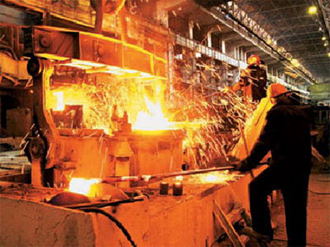 The US Department of Commerce set the final size of the dumping margin. This refers to the supply of steel zinc-plated and other corrosion-resistant types. The list includes products with polymer coating. Margin is designated for products supplied from Italy, China, India, Taiwan and Korea. The level of subsidizing of goods was also determined, excluding Taiwanese products. With respect to this country, the compensation investigation was stopped. The decision was made following the examination of the complaint filed in 2015. The process started in June last year. Its initiators were the American manufacturers of these products. The list was issued by AK Steel, US Steel, ArcelorMittal USA, California Steel Industries, Nucor, Steel Dynamics.
The largest amount of sanctions will affect China's producers. All Chinese products will be subject to anti-dumping duties, amounting to 209.97%. The established compensation fees will reach 241.07% for certain companies. This list includes Hebei Iron & Steel with divisions, Angang, Baosteel, Changshu Everbright, Handan Iron & Steel. The amount of fees for other suppliers will be 39.05%. Ultimately, the maximum rate in the aggregate exceeds 450%. A little earlier, the US Department of Commerce spoke of imposing duties on cold-rolled steel. The proposed size reached 522%.
In response, the Chinese authorities expressed sharp discontent. The statement said about the impediment to free trade. It also pointed to the illegal methods used in the investigations. Representatives of the Ministry of Commerce of the People's Republic of China say that the US authorities are discriminating against Chinese metallurgists. It is doubtful that statements of this kind will affect the change in the result. Moreover, recently accusations against China by Western countries are becoming more frequent. It is a question of overproduction of steel products, damaged American, Japanese and European metallurgists. Such a statement was made at the G-7 meeting in Japan.
However, restrictions in the US are introduced not only against Chinese producers of corrosion-resistant products. For producers from India, the antidumping margin reaches from 3.05% to 4.44%. At the same time, it is proposed to additionally appoint a compensation fee. Its size ranges from 8% to 29.46%.
View all news
Our consultant will save your time!

Alexander
sales department
+38 (063) 073-44-92