News
25 July 2016
Will it be declared bankrupt Dongbei Special Steel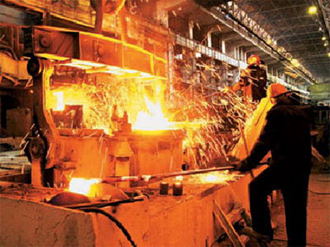 The manufacturer of special steel grades, the company Dongbei Special Steel does not fulfill its obligations. The default affected six bond issues. Their cost is about 590 million USD. The scandal is gaining momentum. The financial situation of other Chinese metallurgical companies is under threat. In particular, they have a large debt and doubtful prospects for its repayment.
The company reported a default in March this year. The general director cut scores with his life. The structure of Dongbei Special Steel includes more than 10 enterprises. The company is focused on the development of alloy steel, steel products for the machine-building sector. Aggregate annual productivity of enterprises is about 3.3 million tons. The provincial administration, which controls the activities of Dongbei Special Steel, has tried to find a way out. The authorities offered creditors to convert 70% of the company's debt into shares. Among the creditors are foreign investors. The plan awaits approval by the central government of the country. The authorities consider it as a pilot project to convert debts into equity.
The bondholders, however, are not enthusiastic about the offer. The Chinese business portal Caixin highlighted the situation. According to him, the victims are urged to stop the provision of regular loans. Dongbei Special Steel shows unprofitableness. Experts believe that in the current economic situation, the company does not expect profitability. Lenders are sure that the shares have depreciated completely. Accordingly, they require that the authorities recognize the debt and restructure it. The provincial administration does not want to declare the company bankrupt. When closing unprofitable enterprises thousands of jobs will be lost.
Dongbei Special Steel can be perceived as one of many metallurgical companies with the same problem. After the decline in the value of steel products in 2015, they lost profitability. Credits taken by them can be considered irretrievable. Local authorities that control such enterprises or support owners, can not close them. State banks continue to issue loans, increasing potential losses. No solution is foreseen. The economy of China has a high level of debt. Standard Chartered estimated it at 25 trillion. USD. Standard & Poor's said that in 2016, more than 10 companies in the country reported defaults on bonds.
View all news
Our consultant will save your time!

Nicholas
sales department
+38 (050) 369-66-30