News
4 July 2016
What the world economy expects in view of the UK's exit from the EU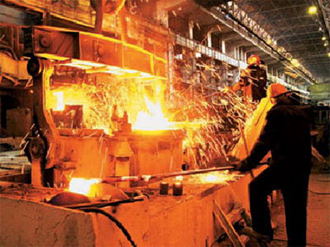 What are the expected consequences of Britain's withdrawal from the EU? It is possible that the growth of the world economy will be slowed down. At the same time, the reducing ability of the value of metals will decrease. This opinion is expressed by Morgan Stanley analysts. A number of accompanying factors should be taken into account. As, say, a sharp exit without agreeing on the terms of mutual trade. The result may be the emergence of investors from the British market. It is also possible to predict a slowdown in the activity of the industrial sector. On the other hand, the friendly atmosphere of the conduct is able to reduce the influence of Brexit to nothing.
What can the non-ferrous metals sector expect? Experts worsen forecasts for nickel and copper . At the same time , forecasts for zinc are improving. The increase in cost can be observed against the backdrop of difficulties with supplies. On average, Morgan Stanley analysts predict a 9% drop in copper prices in 2016. As a result, the cost of a ton of metal will be 4,616 thousand USD. Forecasts for 2017-2018 have fallen by 13%. However, not only Brexit acts as a negative factor. The volume of metal mined in the first half of the year is not affected in the best way. It is higher than it was predicted. It also affected the strengthening of the USD. Forecasts for nickel declined more significantly. In 2016, the bar fell by 17%. The cost per ton of metal will be 8.629 thousand USD. According to expectations in 2017-2018, the decline will be 19% and 13% respectively.
As for zinc , the forecast for the current year for this metal rose by 4%. The total cost of one ton is 1.863 thousand USD. In 2017 the cost of metal is expected to increase by 11%. The price will rise to 2.205 thousand per ton. Apparently, the non-ferrous metals market is gradually recovering from the referendum.
True, not all. In January-May, the production of crude Russian nickel declined by 7.5%. Such data was provided by the Federal State Statistics Service. May results show a decrease in the production of raw metal by 9.8%. The comparison was conducted in relation to the same month of the previous year. However, compared with April 2016, the result has improved. The increase was 1.8%. Over the five-month period in 2016, the production of raw Russian lead increased by 4.7%. The production of untreated zinc increased by 7.5%. In May, the production of raw lead decreased by 8.9% compared to May 2015. Relative to April 2016, the level fell by 28.4%.
View all news
Our consultant will save your time!

Alexander
sales department
+38 (063) 073-44-92