News
10 July 2016
Electrozinc deals with the shipment of clinker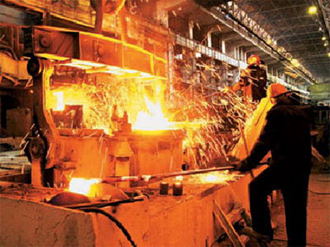 The company Elektrozink is a part of the UMMC metallurgical complex. From the beginning of July Electrozinc initiated the shipment of clinker from the dumps. Accumulation was made in the process of zinc production during the 80-year period. Unloading stocks is the next result of the interaction of several structures. The decision on shipment was taken by the Republic of North Ossetia-Alania, Electrozinc and UMMC. This is another of the solutions designed to improve the activities of the Vladikavkaz company.
The starting lot is 10,000 tons of clinker. This number was loaded into 160 wagons. The processing is planned to be carried out in the Urals. Another 10,000 tons of clinker Electrozinc plans to ship to copper smelting facilities of UMMC. The company also has the necessary capacity. If the needs of the partners are growing, Electrozinc is ready to increase annual supplies. Their volume can be about 50,000 tons. UMMC and Electrozinc continue to jointly search for alternative solutions to the problem of accumulated waste. Among the proposed options, reclamation and shipment of clinker for cement production.
Obligations undertaken by the Vladikavkaz enterprise are controlled by the management of North Ossetia-Alania. Taimuraz Tuskaev arrived at the enterprise to assess the work done in early July. He made inspection of the site of shipment together with the heads of Electrozinc.
The start of shipping was preceded by a set of necessary measures. Among them, exploration works, stock assessment. They include copper , zinc , precious metals, iron. Within the framework of the agreements, samples were analyzed. They were engaged in the specialists of Sevozgeologorazvedki. Also on the basis of the results of economic calculations, the processing of dumps has been developed. Further steps include the preparation of commercial offers for the partners of the enterprise.
The area of ​​the industrial site is about four hectares. The territory has about 1.8 million tons of clinker. This amount was formed during the period 1935-2003. Clinker is a product obtained by dezincification of zinc- containing products by waxing. The composition of the clinker is quite complex, granular, fire and explosion proof. Chemically it is neutral, the hazardous properties of the material are not established. Work is under way to completely clean the area of ​​the dumps. Since 2004, the clinker is immediately sent to the copper smelting complexes of UMMC.
View all news
Our consultant will save your time!

Nicholas
sales department
+38 (050) 369-66-30