News
12 July 2016
Nucor signed a new contract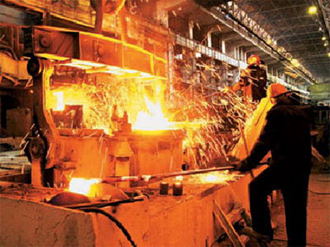 According to the results of 2015, Nucor Corporation, the USA, became the leader in the production of steel. This year, the company signed a new contract with the company Kinder Morgan. Its cost is about 900 million USD. The term of the contract is ten years. Kinder Morgan is the leading logistics independent operator in America. The main activity of the company is organization of deliveries of energy carriers, raw materials and other materials. Most of the work is done on the territory of America and Canada. The company uses its own pipeline network and a system of logistics complexes. The conclusion of the agreement provides services for the supply of raw materials from Kinder Morgan. The supply will be made to mini-plants Nucor in the southern region of the country.
The cumulative annual productivity of companies reaches 13.4 million short tons of steel products. In terms of metric tons, the capacity is 12.15 million tons. Deliveries will include scrap metal, reclaimed iron, pig iron , other consumables and raw materials. Shipments will be made through a network of terminals, river ports, warehouse complexes. The annual volumes of shipments will amount to about 13.4 million tons of products.
The companies have been cooperating for more than a year. The beginning of joint activity was laid in 2007. During this period, the sale of the logistics division Nucor in favor of Kinder Morgan. The cost of Marine Terminals was 100 million USD. The division provided the raw materials of the Nucor enterprise in the Mississippi Basin and the export of products. Nucor redirected logistics operations to outsourcing. The company planned to concentrate its main activity on the production of steel and rolled products. Now there is an extension of the contract for another decade. Apparently, such an organization of activities is very beneficial for companies.
Nucor also entered into an agreement with Japanese JFE Holdings on joint investment. 270 million USD will be invested in the construction of a plant that produces an autolyst. The project is being implemented in Mexico. The capacity of the enterprise is 400,000 tons of products per year. The launch of the plant is expected to take place in 2019. The project will provide JFE Steel with the opportunity to be present on the territory of NAFTA. Here there are a number of enterprises of Japanese leading manufacturers. Nucor expects to increase in the assortment part of the product with increased added value .
View all news
Our consultant will save your time!

Alexander
sales department
+38 (063) 073-44-92