News
25 July 2016
Consideration of the complaint of US Steel delayed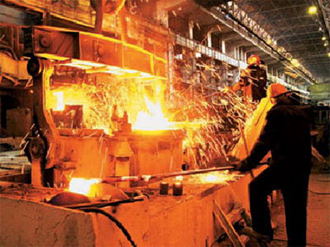 The American Administrative Court postponed the consideration of the lawsuit of the US Steel corporation. The complaint of the International Trade Commission was filed in connection with the theft of trade secrets. The corporation claimed that Chinese suppliers not only avoid paying compensation, anti-dumping duties. They take part in price conspiracies, trade with theft of commercial secrets. The investigation was launched by ITC in the last days of May 2016. It was instituted under the 337 article of the US Tariff Act of 1930. The article provides for the possibility of banning the supply of goods, full or partial. This refers to exports, with the delivery of which found violations.
The judgment points to the need to consider the ITC filed earlier complaints of US Steel. The corporation and other companies filed initial claims in 2015. They accuse the Chinese suppliers of corrosion-resistant steel sheet and cold-rolled steel. This refers to dumping and obtained illegal export subsidies. US Steel claims that Chinese manufacturers bypass the restrictions imposed by the US Department of Commerce. Because the Ministry should conduct an investigation on its own. It will be based on information provided by ITC. Such steps will substantially delay the consideration of the case. It is expected that the investigation under article 337 will last until October 2017. Representatives of the corporation speak of filing an appeal. US Steel believes that the proceedings can not be postponed. The continuing supply of cheap Chinese steel threatens the national metallurgical sector.
Anti-dumping duties on Chinese and Japanese cold-rolled steel were established as a result of the June 2015 investigation. The complaint was filed by the national producers of this product. The Ministry of Commerce has fixed the amount of the duty in accordance with the dumping margin. It was installed earlier. The fee is 71.35% for Japanese manufacturers. For Chinese suppliers, it reaches 265.79%. Compensation duty on Chinese cold-rolled steel reaches 256.44%. In general, the tariff exceeded 522%.
The duties are applicable to imported roll, sheet products and rolled products in strips. Its width is from 12.7 mm, thickness to 4.75 mm. Limitations do not apply to tool, electrical, bearing steel. Also they do not affect the hardened autolyst. Its width is up to 330 mm, the thickness does not exceed 1 mm.
View all news
Our consultant will save your time!

Alexey
sales department
+38 (093) 727-19-11