News
19 July 2016
In the US, the level of subsidizing exports of China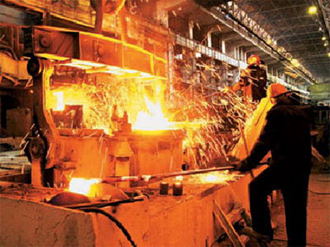 The US Department of Commerce set a preliminary level of subsidies. It refers to the Chinese export of stainless steel strip and sheet steel. The Ministry estimates that the level of subsidies will be from 57.3% to 193.12%. This decision dictates to the customs authorities of America to reconsider the approach to the Chinese suppliers. New requirements include the deposit of funds aimed at the introduction of compensation duties. This approach is necessary in case the duties are introduced retrospectively.
Chinese stainless steel has undergone a compensatory and anti-dumping investigation since March 2016. The complaint was initiated by American metallurgical companies. These included AKSteel, NorthAmericanStainless, ATIFlatRolledProducts, OutokumpuStainlessUSA. The peculiarity of the investigation is a very wide range of stainless products subject to restrictions. The main object of investigation - sheet stainless steel, the thickness of which is up to 4.75 mm. These are products that have been subjected to any treatment. The list includes cold rolling, cutting, stamping, applied coating and so on. At the same time, processing done in countries other than the PRC is also taken into account.
The final duties affecting the Chinese stainless steel should be set in November 2016. They will be put into effect in January 2017. In response to these actions, the PRC Ministry of Commerce expressed dissatisfaction. The Chinese side is outraged by the actions of its colleagues from the United States. During the investigation, international trade rules were violated. Accordingly, the PRC intends to demand that the WTO conduct a trial of the conflict.
Recently, the US authorities are actively closing their own steel market from Chinese products. In January-May 2016, the US market received 350.9 thousand tons of steel from China. This figure reaches only 29% of the result of last year's similar period.
The Chinese customs authorities provided data on the export of national companies. In June of this year, the volume of exports amounted to 10.94 million tons of steel. In history, this result ranks second. In September 2015, exports reached 11.25 million tons. In comparison with the May indicators of 2016, the result of June increased by 16%. Relative to June last year, the result increased by 23%.
View all news
Our consultant will save your time!

Nicholas
sales department
+38 (050) 369-66-30