News
26 July 2016
Vietnamese company Hoa Sen Group plans to complete the plant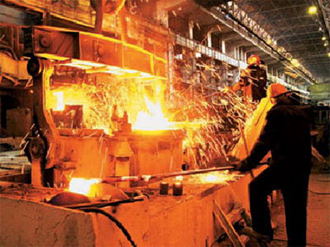 Hoa Sen Group, a Vietnamese metallurgical company, is the national leader in flat products. The company intends to hold an extraordinary shareholder meeting in September 2016. On it will be discussed the issue of completion of the metallurgical plant. Its annual production capacity is 6 million tons. The plant is located in CaNa, an industrial national park. It is located in the central part of Vietnam, in the province of Ninh Tuan. The project was stopped in 2011. Hoa Sen Group expects that completion will cost 3.8 billion USD.
Announcement of the construction of the metallurgical plant Ca Na in September 2008. Its possible production annual volume is 14 million tons. The project was represented by the State Corporation Vietnam Shipbuilding Industry Group (Vinashin). The co-founder is Lion Group, Malaysia. The companies founded a joint venture. A project worth 9.8 billion USD was launched. The end of construction of the first stage of production was planned for the end of 2011. However, at an early stage of construction, companies had to interrupt the process. The cause was financial problems. The site prepared for the construction of the metallurgical plant was not used in any way. Its area is 1700 hectares. Last summer, Hoa Sen discussed the possibility of renewing the project. The board of the park took part in the discussion. Local authorities approved the project. Now the shareholders' decision is expected.
Recently, this is the second serious unfinished project, which is ready to resume Hoa Sen. Previously, representatives of the company talked about the completion of a metallurgical plant with a capacity of 5 million tons. The cost of the project is 2.2 billion USD. This project was presented in 2006. The announcement was held by the Taiwanese company Tycoons Group. To date, 90% of shares in the hands of the company E-United Group, Taiwan. In March of this year, the company expressed its intention to resume the project. Interest in the project also shows the Vietnamese company Hoa Phat Group. Competition is created with Hoa Sen.
The Vietnamese Ministry of Industry and Trade, meanwhile, extends the duration of the impact of protective duties. They will affect the workpiece, wire rod, reinforcement. Fees introduced in March this year. They will operate until mid-March 2020.
View all news
Our consultant will save your time!

Nicholas
sales department
+38 (050) 369-66-30