News
1 August 2016
BHP Billiton will report damage coverage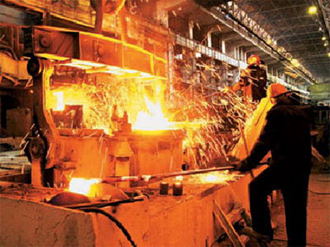 BHP Billiton, a corporation from Australia, intends to report damage coverage. The documentation of 2015-2016 fiscal year will include the amount of about 1.1-1.3 billion USD. This is a breakthrough in the dam at the iron ore enterprise Samarco in Brazil. The catastrophe occurred in November 2015. Samarco is a joint venture between Vale and BHP Billiton. The Brazilian corporation in March 2016 reserved $ 1.2 billion for damages.
Breakthrough of the dam last year was the greatest environmental disaster for the country. The mud wave deprived the lives of 19 people. Flooding of settlements was noted. To date, the trial continues. Upon its completion, the owners of the joint venture will pay a fine at the level of 6 billion USD. It is also expected that the production capacity of the company will be stopped before the end of this year. Samarco can produce annually about 30 million tons of iron ore pellets. In 2016, the Australian corporation allocated $ 116 million to support Samarco.
Thomson Reuters published its own data. In accordance with them, the income of BHP Billiton in the 2015-2016 fiscal year would have reached about 1.1 billion USD. However, this calculation did not take into account the finances allocated to cover the damage. Also, remember the write-off of assets in 2015, the amount was 6.1 billion USD. As a result, the corporation will report not on revenue, but on a net loss. In the history of BHP Billiton this is a record negative indicator.
In early July, BHP Billiton announced that it plans to appeal the decision of the Brazilian Supreme Court. In March, Vale and BHP Billiton concluded a pre-trial agreement with the authorities of the country. It envisaged payment of compensation at the level of 2.3 billion USD for 15 years. But the pre-trial agreement was protested by the Federal Prosecutor's Office of the country. The Supreme Court had to agree to this requirement. The case in question is politically colored. The agreement concluded in March is attributed to Dilma Ruseff. The president was removed from the government in May this year. The reasons for dismissal are very doubtful. The prosecutor's office convinces the public that it is more competent in protecting the interests of the people. At the moment, the prosecutor's office is trying to sue corporations for $ 48.4 billion. Many observers of the situation point to the absurdity of this amount. As a result, real compensation for damage is complicated and slowed down.
View all news
Our consultant will save your time!

Alexey
sales department
+38 (093) 727-19-11