News
26 August 2016
Electrozinc is ready to stop zinc production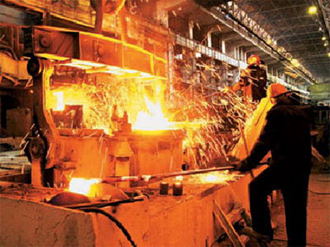 Plant Electrozink is a part of the Ural Mining and Metallurgical Company. Currently, the company is completing preparatory work. The activities are aimed at stopping for the repair of zinc production. It is held annually to keep the equipment in good condition. It is necessary that the equipment is technically sound, failures and failures in its operation are allowed. It is planned to stop the main shops of the zinc chain. Specialists will conduct revision, cleaning, repair of units and assemblies. The events are scheduled for September 5th. Sergey Kulayev, the chief mechanic of the plant, assessed the enterprise's readiness for repair. Factory services and contractors demonstrate their preparedness by 99%.
To carry out preliminary activities Electrozinc began in May. Before that, the plant's management issued an appropriate order. Mechanical, energy and workshop services have developed work lists for the departments. Defective statements were prepared. Responsible persons composed applications for the required materials, process schedules and estimates. Tenders were held, in the course of which the contracting organizations were determined. The contractors will also perform cleaning of the process equipment. The sulfuric acid shop is meant. Their task is to diagnose pumping imported equipment in sulfuric acid and electrolyte shops. In general, the repair provides for more than a thousand works. The list includes revision, installation cleaning of various equipment and its replacement.
The most significant processes are the replacement of heat exchanger No. 10 in the sulfuric acid shop. This includes the replacement of evaporative cooling, the gutter system will be repaired. There is a repair of containers, fiberglass gutter system. Cascades in the electrolyte shop will be replaced. And this is not a complete list. Experts say that repairs and audits will be carried out at all production sites.
The sulfuric acid shop is expected to receive special attention. It is planned to insert a new drying and several washing towers into the shop layout. To conduct the process in the planned mode, special instructions have been developed. They include the characteristics of all objects. Also, a schedule of equipment launches is made. The performance of all equipment depends on the quality of preparation and repair.
View all news
Our consultant will save your time!

Nicholas
sales department
+38 (050) 369-66-30