News
23 August 2016
The European Commission will continue to take protective measures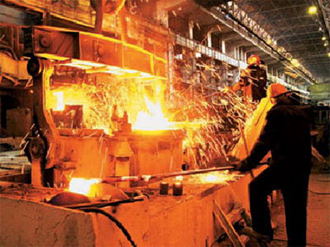 Representatives of the European Commission speak about the continuation of the implementation of protective measures. New duties will be imposed in the near future. Probably, their action will begin in October 2016. The main goal is to increase the protection of the regional market. Defensive measures are directed against the products of competing foreign metallurgists. Concrete data on innovations is not yet available. But it is expected that the changes will affect the period of investigation. They will be reduced to a seven-month period. Today, anti-dumping investigations take up to nine months. It is also proposed to abolish the WTO rules regarding steel goods. In accordance with it, the amount of the final antidumping tariff should not exceed the level of the dumping margin.
The European Commission is guided by its own data. Over the five-month period of 2016, the imported volumes of carbon steel in the European Union increased by 21%. The comparison was made with the same period last year. Import of stainless steel increased by 17%. Limitation of imported quantities has become a necessity in the EU. This is a prerequisite for the stabilization of the regional metallurgical sector.
The main claims of metallurgists and EU politicians speak to China. From January to May 2016, the share of Chinese products in imports reached about 27%. Representatives of the European Commission are confident in its negative impact. Excessive output and exports contribute to a decline in the global market. At the same time, the opinion of European analysts is at variance with the position of Chinese experts. Analysts of the People's Republic of China are confident that the problem lies in the decline in demand after 2008.
Since November 2016, the next preliminary anti-dumping tariffs are expected. They affect the thick-plate products and hot-rolled coils of the PRC production. Protective measures, however, are not limited to this. The general director of the company Voestalpine from Austria expressed his opinion. In 2009-2014, he was president of the association Eurofer. He is sure that regional metallurgical companies do not count on protectionism like the US. In America, compensation and anti-dumping tariffs in aggregate can exceed 500%. However, duties of 20-30% will significantly help the metallurgical sector. To date, the EU has 37 duties. They affect different categories of steel products. In 15% of cases, tariffs are imposed on Chinese supplies.
View all news
Our consultant will save your time!

Alexander
sales department
+38 (063) 073-44-92