News
18 August 2016
Kola MMC buys new equipment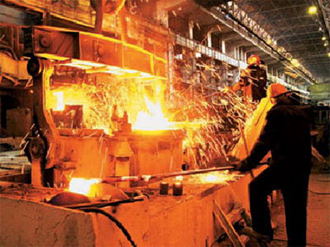 The Kola MMC, which is part of Norilsk Nickel, continues to purchase new equipment. In the first half of this year, the company invested in this direction 876.8 million RUB. Procured purchases continue to implement the developed program of renovation of the technical park. In accordance with it for the units, Kola MMC acquired over 300 units of new equipment.
Acquired equipment is sent to the company's units - not only basic, but also auxiliary ones. A significant update of the toolkit of the control and analytical center was noted. Its main task is to control the quality of technological processes, products, and metals. The laboratory of the center received 49 units of new equipment. These include an analyzer of oxygen, hydrogen, nitrogen. Also on the list is the atomic-emission spectrometer. It is equipped with inductively coupled plasma and provides a double view.
Procurement includes systems for storing data. They are designed for the Information Technology Department. Among the new equipment is an electric locomotive, electric pumps, electric motors intended for concentrating production. The fixed installation, necessary for drilling the wells of the Severny mine, was also purchased. Refining production received an electrostatic precipitator. For metallurgical production, a hydraulic manipulator was purchased. The modernization of the nickel electrolysis shop is also planned . It will install more than 50 electro-pumping units. It is assumed that the total cost of the project for the purchase of new equipment will be 1.8 billion RUB. This is the amount that the Kola company will allocate for the purchase of equipment. This renewal of the basic funds is included in the priorities of the production policy.
Kola MMC also builds an overpass in the main building of the smelting shop. It is designed for lifting crane equipment. The overpass will be used for the repair of the main equipment intended for lifting and transport. In the main span of the workshop, bridge cranes are used in the amount of three pieces. They are designed to load the required materials into the converters. The under construction will provide no equipment downtime. The lifting mechanism will lift each of the cranes. This will enable the other two to return to the main span from the repair area.
View all news
Our consultant will save your time!

Alexey
sales department
+38 (093) 727-19-11