News
9 August 2016
Quebec invests in a new project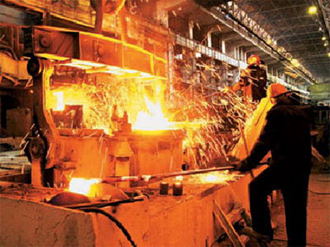 The province of Canada Quebec is planning new investments. The amount of 133 million USD will be invested in the project Tata Steel Minerals Canada. A joint Indian-Canadian company will develop fields. Sources of iron ore are in the provinces of Quebec, Labrador and Newfoundland. In the coming few years, the iron ore base in Quebec will actively develop. Presumably, it will have to invest 400 million USD. True, only if the conditions of occurrence of raw materials and its quality will satisfy investors. Financing is supposed to be carried out using two ways. One of them involves the transfer of a certain number of shares of Capital Mining Hydrocarbons Fund. The second is a loan from Investissement Quebec. Investors believe that the period for the implementation of the project is very successful. This decision is based on the economic recovery shown by the PRC. But it is China that is the most active consumer of ore. The result of increased activity of the PRC was the increase in the cost of iron raw materials.
In addition to the extraction of iron ore, the project involves the construction of an enrichment plant in the province of Quebec, Schefferville. The estimated annual production capacity of the factory is 4.2 million tons of pellets, agglomerate. Removal of the received raw materials is planned to be carried out by means of the railway. The direction of exportation is the port of Set-Il. It is located in the Gulf of St. Lawrence. From there, the products will be shipped to European metallurgical plants Tata Steel. Currently, Tata Steel has invested over 750 million USD in the development of iron ore assets. The Corporation carries out exploration and geological work. They are aimed at extending the development of the field. Proven resources are estimated at around 122 million tonnes.
Tata Steel continues to experience difficulties with its own European divisions. Accordingly, there are financial problems. However, the Group intends to continue the implementation of the project to build a metallurgical plant Kalinganagar. It is located in the state of India Odishi. Work continues according to the previously approved plan. Financing of the project will continue in full. The cost of the first phase of the project exceeded 250 billion rupees. Analysts expressed doubts about the implementation of the second stage. The corporation's management continues construction, despite everything. At the same time, specific dates are not specified.
View all news
Our consultant will save your time!

Stanislas
sales department
+7 (905) 233-21-42