News
25 August 2016
Managers of Chinese metallurgical industries are counting on the best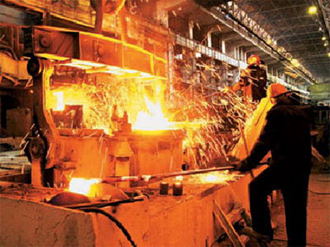 The Shanghai division of S & P Global Platts conducts a monthly survey of 70-85 managers of metallurgical companies in China. According to the received data from the beginning of the month, the optimistic mood prevails in the national market. The previous month was the time of stabilization of the global steel market. In the II quarter there were sharp changes in quotations. However, to date, the cost of steel products has reached some stability. At the beginning of the second half of the year, the effect of the rise, which started in the spring, was reset. Hardly you can count on a repetition. The PRC is not in a position to initiate a growth mechanism in the global economy. In other regions there are negative trends. This process clearly demonstrates the declining value of oil, which began to decline since July. The reason is still the same - insufficient demand.
Not less than in August the value of CSSI increased by 8.97 points in comparison with July. The indicator thus reached 62.68 points. Since April 2016 this result is the maximum. The index showing an excess of 50 points indicates a future improvement. If the index is below this indicator, you can expect a decline. Relative to the subindex, the most impressive growth was demonstrated by expectations in the sector of Chinese long products. The values ​​of the indicator increased to the level of 91.67. Since May 2013 this result is a record. If we consider sheet rolling, the subindex reached 73.33 points. Since May last year, this is the maximum mark.
National metallurgists are likely to expect that demand for steel in the domestic market will increase sharply. The basis was an increase in the corresponding subindex - 63.85 points. Relative to July, the result improved by 9.25 points. Participants in the survey expressed their own opinion on the stock. Their volume promises to decrease a little. As for exports, there are some possible nuances in this sector. The value of the subindex associated with external orders increased by 5.74 points relative to July. At the same time, the indicator did not reach the mark of 50 points. Its value was 49.16.
Despite the optimism of participants in the Chinese steel market, analysts are more cautious in their judgments. In their view, the observed growth indicates an increase in stock quotes. However, consumption from the industrial and construction sector continues to show instability.
View all news
Our consultant will save your time!

Nicholas
sales department
+38 (050) 369-66-30