News
11 August 2016
MEPS and a review of the stainless steel sector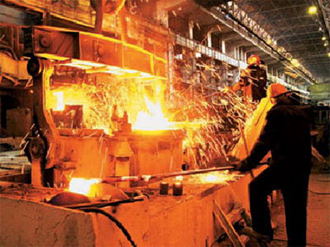 MEPS International Ltd., an analytical agency in the UK, has made a review of the stainless steel sector. In Germany, purchases in the hot- rolled stainless steel industry slowed. The main reason is a summer vacation company. Sellers give their own assessment of the situation. If the cost of nickel remains high, the consumer will start purchasing the main tonnage in August. European production in opinion divided. Many assume a change in the value of production in September. Demand in Italy is at a reasonable level. At the same time, there is an increase in Asian imports.
In the sector of a thick stainless sheet in the UK there is a decrease. The result of it were summer holidays. There are a lot of orders. However, in real shipments, they are transformed quite slowly. The base cost is gradually rising. The main reason for the weakening of the pound against the EURO. In Europe, surcharges for alloys increase. National industries are trying to gradually raise the base cost of cold-rolled products. In July, there was no progress on prices in Germany. Customers do not rush to order products of European manufacturers. French consumers currently prefer service centers. Here the role is played by the annual closure of its own producers of stainless products. Distributors in Italy are trying to increase prices. Complexity, however, lies in the emerging competition with service centers from productions. Far Eastern imports are realized at a price that is lower than the cost of local products by about 100 EURO / ton.
There is an increase in UK commercial activity. The calm period is over, but uncertainty remains. In July, prices for cold rolled steel increased. The increase is sufficient to compensate for the weakening of the pound against the EURO. Orders of Spanish consumers for June are at a low level, but remain satisfactory. The cost of the French stainless rod remains in place, progress is expected in September. Manufacturers of the European Union intend to increase the cost of stainless products in the near future. Delivery times have increased. At the same time, production does not operate at full production capacity. It is necessary to rely on available stocks of finished goods.
View all news
Our consultant will save your time!

Alexander
sales department
+38 (063) 073-44-92