News
29 August 2016
Vale looks forward to the return of Samarco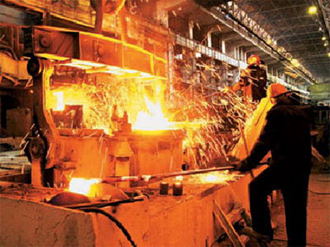 Andre Figueiredo reported on the plans of Vale Corporation. According to the director of investor relations Samarco will resume work soon enough. Vale's management expects that its joint venture with Australian BHP Billiton will begin operations in 2017. Samarco is one of the world's leading suppliers of pellets. The annual productivity of the company is about 30 million tons. However, in November of last year, Samarco's activities were suspended. The reason was the breakthrough of the tailings dam. As a result of the catastrophe, 19 people were killed. In the history of the country - this is the largest ecological disaster. The owners of the company will have to pay a huge fine, compensating for the losses.
Previously, it was assumed that Samarco will be able to return to activity by the end of 2016. However, Brazil's environmental authorities have so far been denied permission to resume trials. Representatives of Vale, it seems, resigned themselves to the situation. They confirm the unlikely fact that soon it will be possible to obtain a work permit.
Also, Vale plans to close two transactions to sell its own assets. It is a coal mining company in Mozambique and a company that produces mineral fertilizers. This step is necessary to reduce Vale's debt, which reaches 27 billion USD. However, with the previously announced giant transaction for the sale of the core assets of the corporation, it is increasingly difficult. It is unlikely that it will be held in 2016. Vale is negotiating with investors from China. Under favorable circumstances, they will be included in the major iron ore project of the corporation.
Vale expects to continue to increase production. Revenues from the sale of iron ore in the PRC at the same time should increase by 10 billion USD. This includes funds received from the sale of shares. The buyers are Chinese companies, which Vale does not disclose. It is assumed that such steps along with the sale of assets will pay off the debt for 18 months. The experts of Rene Kleyweg bank in Germany gave their assessment of the situation. In their opinion, the monetization of a certain share of shares will help the corporation. In particular, the shares of iron ore operations will bring Vale from 7 to 10 billion USD. Earlier, the corporation reported a decrease in net profit. The deterioration of financial indicators in the second quarter was 34% to a mark of 1.11 billion USD. At the same time, Vale reserved 1.04 billion USD for alleged losses due to the disaster at Samarco.
View all news
Our consultant will save your time!

Novel
sales department
+38 (097) 882-77-91