News
13 September 2016
Exported volumes of Chinese products are declining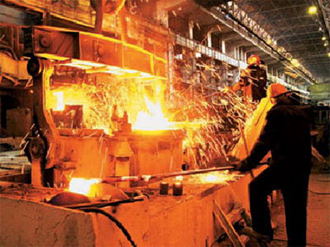 The Chinese customs service provided statistics on export volumes. In August, Chinese manufacturers sent 9.01 million tons of steel to foreign consumers. Over the past six months, this indicator is minimal. The result is lower than the July figures by 12.5%. Compared to August 2015, the indicators decreased by 7.4%. However, it is worth considering the exported volumes for the eight-month period. The amount of steel delivered during this period amounted to 76.35 million tons. Compared with the same period last year, volumes increased by 6.3%.
In general, Western experts welcome a decrease in the volume of external supplies of Chinese companies. This approach guarantees a reduction in pressure on the global steel market. But it is hardly possible to consider the August decline as a stable trend. Some Chinese analysts insist that the reduction in export volumes caused a favorable business environment. It is likely that in September the Chinese producers will again increase the number of supplies abroad. This assumption is based on a noticeable decline in apparent demand after the August period.
However, judging by the spring period the situation on the domestic market and the volumes of exports are not directly related. Consider March and April, when the country's rush reached its peak. Exported volumes at the same time confidently exceeded the figures of a year ago. We should also take into account the period between the conclusion of the contract and the delivery of the goods. The decline in August supplies is based on the fall in quotations in May and June on Chinese products. Also, their influence was exerted by the next anti-dumping duties. Many countries continue to install them on different types of steel products in China.
Let us also consider the August imported volumes of iron ore. The amount of raw materials reached 87.72 million tons. This indicator is slightly lower than the record July result. However, in comparison with August last year the result increased by 18.3%. In general, during the eight-month period, supplies to the People's Republic of China from foreign suppliers reached 669.7 million tons of ore. Compared with the same period last year, there is a certain increase in the result. It was 9.3%.
Meanwhile, the Chinese government continues to implement a project to reduce excess production capacity.
View all news
Our consultant will save your time!

Vitaliy
sales department
+38 (095) 209-60-73