News
26 September 2016
State-owned metallurgical companies of China expects merger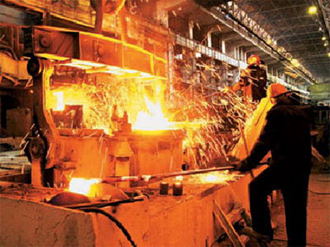 In China, there will be a merger of national metallurgical corporations. The plan of this event was approved by the State Council of China. We are talking about the corporations Wuhan Steel and Baosteel. Information about the upcoming action was provided on September 20 this year. The merger will create the largest national producer of steel products. The production capacity of the new corporation will exceed 61 million tons of products per year. Such indicators will lead the new company to the second position in the global ranking.
The merger plan involves the issuance of new shares. Baoshan Iron and Steel Corporation will have 5.65 billion securities. Their nominal value is 4.60 yuan. In dollar terms, the cost is about 0.7 USD. After the stock is issued, I will be replaced by Wuhan Iron and Steel Group. In the capital of the corporation being created, Baosteel will account for 52.1%. Part of the shares for Wuhan Steel will be 13.48%. His position was determined by the president of Baosteel. Chen Derun believes that the merger will affect all the basic business positions of both corporations. This process will include logistics along with R & D and sales policy. The main capacities of both corporations are located in the south and in the center of the country. This is the province of Guangdong, Jiangsu, Hubei. Everbright Securities also expressed its view of the situation. Its representatives are sure that the merger will allow optimizing raw materials purchases. This is mainly about iron ore. Supply processes will also be improved. The leading producer of car plates in the People's Republic of China will be the Baowu Group. She will take the place of leader on the site south of the river. Changjiang.
Last year Baosteel Corporation produced 34.9 million tons of steel. Her income was 230 billion yuan. In dollar terms, the amount reached 34.5 billion USD. Net profit at the same time amounted to about 1 billion yuan. Over the past 18 years — this is the lowest result. Relative to the year 2014, the decline was over 80%. However, compared with the partner, these financial indicators are simply brilliant. Wuhan Steel produced 25.8 million tons of steel. Income of 2015 amounted to 101.8 billion yuan. In dollar terms, the amount reaches $ 15.3 billion. Losses thus reached 11.4 billion yuan. The merger will help to restructure the metallurgical industry of the PRC. True, it should be approved by shareholders of corporations.
View all news
Our consultant will save your time!

Alexey
sales department
+38 (093) 727-19-11