News
21 September 2016
Lion Group will stop the metallurgical plant Megasteel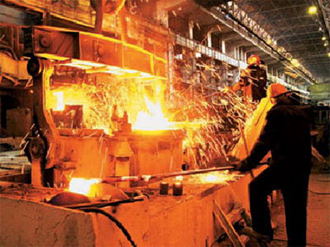 The company Lion Group, Malaysia, plans to stop its own metallurgical plant. Megasteel is the largest Malaysian steelmaking company. It is also one of two integrated steel producers in Southeast Asia. The planned annual production capacity of the enterprise reaches 3.2 million tons of hot-rolled steel. The annual volume of cold-rolled steel is 1.45 million tons. The reasons for the shutdown of the enterprise are permanent losses and a decrease in the output of products. Local media reported on the absence of new orders this year. Recently, Megasteel works with one shift. By the end of 2015, the accumulated losses of the plant amounted to about 590 million USD. It can be assumed that for today the amount has only increased.
The operation of the Megasteel Combine began in 1999. To support the leading producer of flat products in the country, the authorities introduced duties. For hot rolled rolled products, it amounted to 25%. In 2002, their size increased to 50%. Quotas for overseas hire were also set. Local authorities have ordered to purchase from Megasteel. Their volumes should not be less than 50% of the cold-rolled products required by the companies. Some manufacturers of pipe products accounted for almost 100% of the rolled in hot rolled products from Megasteel.
However, the measures taken could not provide the company with the necessary support to keep afloat. Lion Group every now and then counted the losses, continuing to accumulate debt. The production costs were too high. Hence the non-competitiveness of products with respect to imports, especially Chinese. Often, the plant's products sold below cost. Lion Group had to undergo a four-time restructuring of debts with their partial write-off. The last such procedure was conducted in 2014. At the same time, by the end of 2015, the debt was about 1 billion USD. Probably, the plant's work will be able to resume only with the arrival of a new owner. At the same time he will have to cover all the obligations of the enterprise.
Lion Group owns several other metallurgical plants. They are focused on the production of wire rod, reinforcement, shaped, long products. Their total production capacity is about 2.4 million tons of products per year. The company reports that their work continues, although the download is not always complete.
View all news
Our consultant will save your time!

Alexander
sales department
+38 (063) 073-44-92