News
7 September 2016
Do Vietnam Need New Metallurgical Capacities?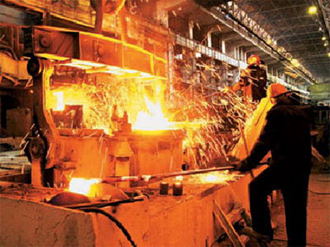 Recently, Vietnam's leading metallurgical company Hoa Sen announced the information, which caused a contradictory reaction. According to the company's representatives, by 2030 a new plant will be built. It will be located in the industrial park of Ninh Tuan Province CaNa. The annual production capacity of the integrated plant will be 16 million tons. After the statement of the company's representatives, Nguyen May, an investment specialist, expressed his opinion. The professor is one of the recognized experts in the country. He called for suspension of financial investments in the opening of metallurgical enterprises. Nguyen May is sure that there are plenty of existing and announced projects in the metallurgical industry. Excess capacity can lead Vietnamese metallurgy to the fate of the oil refining or cement industry.
To date, Vietnamese cement production capacity is significantly under-utilized. This situation is due to overcrowding in the domestic market. It was not possible to find consumers abroad to the national cement producers. The same situation has developed in the oil refining sector. The already existing capacities are capable of producing 50 million tons of products per year. However, the country's finished demand is 15 million tons.
Nguyen May believes that high-tech sectors will be the best sphere of investment. The professor also proposes to invest finance in telecommunications. It is in these industries that an increased added value is created . In the metallurgical sector, preference should be given to products with a high level of processing. It is also necessary to focus on the production of special steel grades. It should be noted that the Vietnamese branch has recently moved in this direction. Last year, Vietnamese consumers imported 18.7 million tons of steel. As a result, the country ranked first among the southeast Asian metal consumers. At the same time, Vietnam managed to increase export deliveries of pipes. Also, the export of galvanized , painted, cold rolled steel increased.
Ecology can also be considered an important factor. In April, there was a major catastrophe in the history of the country. Liquid wastes of by-product-coking produced damage to fishing, tourism, aqua farms in several provinces. The authorities of the country plan to receive applications from the victims until 15.09.2016 .
View all news
Our consultant will save your time!

Vitaliy
sales department
+38 (095) 209-60-73