News
5 September 2016
The volume of Chinese exports is increasing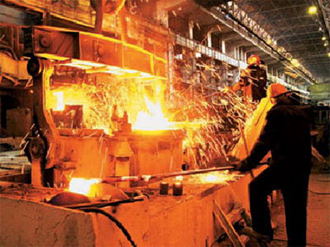 The Institute of Steel of Southeast Asian Countries SEAISI provided statistical data for the half year. In accordance with them, in January-June this year, there was an increase in exported bar quantities. It refers to the products of the PRC, which includes reinforcement, billet and grade. The growth of this segment is rapidly gaining momentum. You can compare with the finished steel products. Its external supplies increased by 9.6% as compared to the first half of 2015. The result reached 56.2 million tons. The realization of the bar was 17.8 million tons. At the same time, growth was about 40%.
However, the exported volumes of Chinese wire rod fell by 0.1%, reaching 5.8 million tons. At the same time in 2015, this indicator showed an increase of 7.5%. Apparently to stabilize the indicators led anti-dumping and protective duties. They touched this type of product in some Latin American countries and the Asia-Pacific region. The volumes of hot-rolled coils exported remained practically at the same level relative to the first half of the year 2015. The six-month figures for 2016 increased by only 0.5% to 7.56 million tonnes.
Realization of cold-rolled steel decreased by 48.2%. Volumes amounted to 1.29 million tons. The drop in sales was observed against the backdrop of the antidumping processes taking place in America and the EU countries. The minimal import value established in India had a negative impact . Anti-dumping duties have caused the loss of the US market. But the volumes of exported galvanized steel increased by 9.8%. This figure did not reach very much 4 million tons. Export of Chinese pipes almost fully stabilized last year. During this period, it decreased by 1% relative to 2914. In the first half of 2016 exported volumes fell another 2% compared to the same period of 2015. Over the period January-June 2016, the figure reached 4.5 million tons.
In July, the Chinese producers exported 127,000 tons of stainless steel. During the seven-month period, the exported volumes of products reached 892 thousand tons. Tisco sent 51 thousand tons of stainless products to foreign consumers. For seven months, the volume of supplies reached 420 thousand tons. However, July supplies fell 5.47% year-on-year. Tisco is the leading exporter of China.
View all news
Our consultant will save your time!

Nicholas
sales department
+38 (050) 369-66-30