News
2 September 2016
Severstal will supply metal for construction of the icebreaker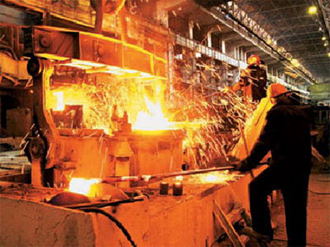 Severstal will supply rolled metal products to Finland. We are talking about the construction of an icebreaker at the shipyard Arctech Helsinki Shipyard. The delivery volume will be 8,330 thousand tons. The Russian company received the title of a subcontractor after the tender. As a result, Severstal will supply products for the manufacture of the bow, stern section of the vessel.
Sheeting of shipbuilding steel of increased and conventional strength will be produced in Cherepovets and Kolpino. The production is planned to be implemented in the mills of 2800 and 5000 Cherepovets combine. Chelyabinsk Metallurgical Plant is a member of Severstal Russian Steel. The control is assigned to the Russian Maritime Register of Shipping. Evgeny Chernyakov, Sales Director explained why the choice was made in favor of Severstal. The logical proximity of the company to the consignee in Vyborg was an influencing factor. Also, the customer was guided by the high quality of the products, the cost- effective price of the steel supplied by the company.
The Russian company produces a full range of shipbuilding steels. The list includes unique metal grades for military and civil shipbuilding. The operation of ships in the Arctic region involves the use of special steels. Severstal produces cold-resistant clad and cold-resistant steel. These grades are characterized by corrosion resistance and increased strength. The company has mastered the production of thick plates with a thickness of about 70 mm. These products are in demand in the production of icebreakers, drilling platforms, infrastructure facilities. Last month, Severstal's products were certified by the Russian Maritime Register of Shipping. Their assessment confirmed compliance with standards and requirements, compliance with GOST R 52927-2015.
Another innovation introduced by the company. Severstal started using innovative cars. They have increased load capacity and are used for the transport of goods within the country. The carrying capacity is 75 tons. In comparison with conventional cars it is more by 7 tons. The wagons are manufactured by the Tikhvin Carriage Works. To ensure increased capacity and load capacity, the chassis was strengthened. To date, Severstal uses 56 wagons. They move along the route Vorkuta-Cherepovets. In the future, the use of wagons for communication with Karelia, the city of Kostomuksha is supposed.
View all news
Our consultant will save your time!

Nicholas
sales department
+38 (050) 369-66-30