News
18 September 2016
The import of steel into Vietnam is growing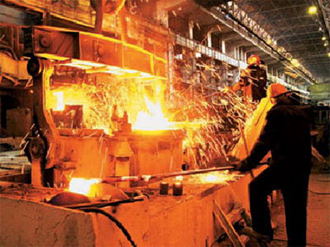 Data on the import of steel into the country was published by the Ministry of Industry and Trade of Vietnam. Over the eight-month period of this year, the volume of imported steel reached 12.6 million tons. Relative to the same period last year, a growth of 27.3% is noticeable. In aggregate, the cost of all imported steel products reaches 5.3 billion USD. Compared with January-August 2015, the result is only 2.1% higher. The title of the largest supplier is still owned by the PRC. In the total amount of imports, it accounts for about 60%. This figure is almost exactly the same as in the previous year. In addition to China, Japan, Russia, Korea and Taiwan occupy leading positions in supply.
Statistics provided by Vietnam Steel Association. According to the Association for the eight-month period, Vietnamese producers produced 11.5 million tons of steel. Compared to the same period in 2015, the indicators increased by 29%. The volume of domestic consumption of rolled steel has also increased. The growth was 29.3% compared to the previous year. However, the president of the Association claims that the Vietnamese metallurgical sector works with a significant underload. It is stated that in the reinforcement the existing demand reaches 7 million tons annually. Of this volume, 2 million tons are imported. The total production capacity of national producers in this segment is 12 million tons per year. The demand for harvesting reaches 6 million tons. At the same time, Vietnamese companies can produce about 12 million tons of products.
Accordingly, the Association expresses its protest against new investments in the production of billets and pipe products. The available capacities are redundant. At the same time, the production of sheet steel products, both conventional and with coatings, should be expanded. Vietnamese producers need to take into account not only the needs of the national market. It is necessary to take into account and export supplies.
For today in the country for one person consumption of steel production reaches 200 kg annually. This indicator is slightly inferior to the average world level of 220-230 kg. However, the Association believes that in the coming decade the indicator will change. It is expected to grow to 250-300 kg per person. In absolute terms, the result promises to show 23.5-27 million tons.
View all news
Our consultant will save your time!

Nicholas
sales department
+38 (050) 369-66-30