News
7 October 2016
The NLMK office in Lima has started its work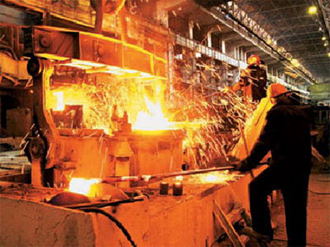 NLMK Group announced the launch of its regular commercial office. It is located the capital of Peru, Lima. The opening of this representative office is of great importance for the company. Given the availability of warehouse capacity, NLMK will be able to significantly strengthen its own positions in Peru. In addition to this promising market, the Group will receive very convenient supply routes on the South American coast. The activity of the new representative office of the company will focus on the supply of certain products. Implied steel sheets for the manufacture of equipment, wear-resistant parts of machinery. Its main application is the mining sector. The main offer of the representative office is premium steel products. This is a high-strength grade of steel Quend and wear-resistant steel brand Quard. The use of these steels will allow the engineering sector to increase the operational life of the machinery. At the same time, productivity will increase substantially.
To date, NLMK has been supplying certain machine-building organizations of the region. They are focused on the production of bodies of dump trucks and other components used in mining equipment. In Peru, the production of steel products with similar characteristics has been established. However, only one company is engaged in its production. Meanwhile, the need is growing. For its satisfaction, imports are used. NLMK Group offers high-quality products for components to the machine-building sector. Thus, conditions are created that make it possible to increase the competitiveness of the machine-building industry.
To date, the market of high-strength and wear-resistant steel in Peru reaches annually 15-20 thousand tons per year. NLMK expects that over the five-year period, it will be able to increase its own share in the segment. It is assumed that it will be about 30%. The Group's goal is also to strengthen its presence on the Pacific South American coast.
NLMK Group includes thirteen foreign sales and service centers. They are located on three continents, in ten countries. The main task of the centers is sales of NLMK's products. Also, the task involves the processing of rolled metal in accordance with the requirements of the consumer.
View all news
Our consultant will save your time!

Nicholas
sales department
+38 (050) 369-66-30