News
11 October 2016
Permission to consolidate CZP was obtained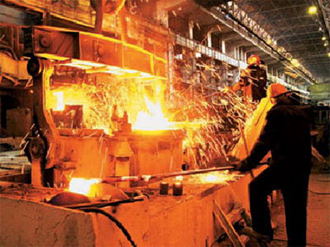 UMMC received permission to consolidate the Chelyabinsk Zinc Plant. True, it was issued by the FAS only at the third attempt. Until then, the service did not support the company's requirements. This deal could limit competition by uniting 90% of the Russian market in the hands of UMMC. However, FAS managed to convince that consumers will be given a commensurate benefit. It is understood that this transaction is a formality. Since the spring, UMMC has been keeping the Chelyabinsk plant under control. However, now there is a problem of purchasing stakes from minority shareholders of the plant.
Chelyabinsk Zinc Plant is the leading manufacturer of zinc in Russia. UMMC received permission from the FAS to consolidate the plant. The service approved the acquisition of 92.37% of the shares of the zinc enterprise by the holding. Taking into account the shares of UMMC, in the amount of the holding will be 100% of the shares of the authorized capital. At the moment, UMMC owns about 7% of CZP shares. This data is at variance with the reporting provided by the plant. In accordance with it UMMC has another 28% of the capital. It is secured by 48.36% of NF Holdings BV in the Netherlands. The company controls 58% of CZP. The second significant shareholder of the Dutch company and the plant until the spring period was RMK. She owned about 21.5%. The control package of Zinc Plant was purchased by partners in 2009. After that, market participants talked about the nominal presence in the RMK transaction in order to avoid the claims of the FAS. However, UMMC representatives confirmed the truth of the partnership.
The Chelyabinsk Zinc Plant owns production and raw materials assets in Kazakhstan and Russia. In 2015, revenues under IFRS amounted to 24 billion RUB. EBITDA reached 4.78 billion RUB. The volume of net profit amounted to 3.75 billion RUB. The production capacity of the enterprise reaches 171,000 tons of zinc, its alloys. At the same time, NLMK, MMK, Severstal accounted for 84% of the supply of products. At the beginning of October, the capitalization of the company on the Moscow stock exchange amounted to 33.3 billion rubles.
Some sources, similar to the circle of partners and shareholders of the plant, speak of the actual control of UMMC. The sale of the stake in CZP shares owned by RMK to UMMC entities was held in April. In September, 27% of UCP was sold to unnamed investors. This purchase was also carried out in the interests of the Ural Mining and Metallurgical Company.
View all news
Our consultant will save your time!

Nicholas
sales department
+38 (050) 369-66-30