News
23 October 2016
Steel production in China is growing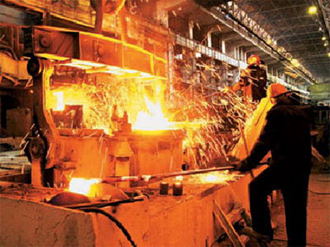 The National Bureau of Statistics of China published data for September on steel production. For a month metallurgists produced 68.17 million tons of steel. Compared with September last year, the indicators increased by 3.9%. The average daily output of steel increased by 2.7% compared to August. In numerical terms, the result is 2.27 million tons. Over a nine-month period, Chinese companies produced 603.78 million tons of steel. The results exceeded the indicators of the same period last year by 0.4%.
Specialists gave their assessment - in September the production of metal increased by the activation of consumers in the country. The national economy showed fairly good results in September. According to statistical data, investments in fixed assets increased by 9%. The comparison was made in September 2015. For the current year, the results showed the highest growth rates. In the third quarter, the national GDP increased by 6.7% compared to the previous year. Expectations of many Western analysts at the same time were 6.6% slowdown. As a result, specialists of Western banks and investment companies are forced to overestimate their own forecasts regarding the PRC. For example, in Australia & New Zealand Banking in 2016, steel output is expected to grow by 3%. Previously, relative to 2015, the decline was projected at 5%. Last month, apparent consumption of metal in China increased by 9% compared to September 2015. Such an assessment was given by specialists of RBC Capital Markets in Canada.
Meanwhile, the CISA Association in China provides its own forecasts. Representatives of CISA assure that in the IV quarter metal production in China will decrease. Due to the growth in the cost of coking coal, the cost of companies in October increased. Accordingly, the share of loss-making production in the metallurgical sector increased. At the same time, producers of rolled metal in the country successfully increase domestic and export quotes. The internal cost of steel products significantly exceeds the export value. Accordingly, suppliers are seeking to level the gap. Over the past few weeks, prices for Chinese rental have increased by 10-20 USD / ton. You can expect to improve financial performance. In the middle of the month, the cost of sheet steel increased in most of the markets. Not the least role in the price change was played by the position of the PRC.
View all news
Our consultant will save your time!

Alexey
sales department
+38 (093) 727-19-11