News
17 October 2016
In China, a special fund will be created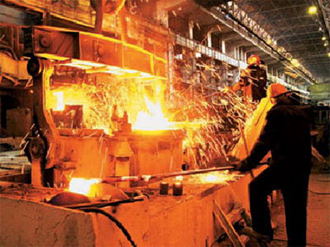 In China, a special fund will be set up, allowing to restructure the excessive debt of the corporation Wuhan Steel. This project will be implemented by one of the leading national banks of China Construction Bank. The fund's assets will amount to 24 billion yuan. In dollar terms, the amount reaches about 3.6 billion USD. Wuhan Steel is currently merging with the Baosteel Group. Currently, experts estimate Wuhan Steel's debt at 76% of the value of assets.
The Foundation is a pilot project. It will be the first attempt to restructure the debts of significant state industrial companies of the PRC. Representatives of the bank noted that at the moment already accumulated 12 billion yuan. This amount is approximately 50% of the required money. Of these, Wuhan Steel accounts for 2 billion yuan. Other funds were provided by investors whose names were not announced. The establishment of the fund was previously approved by the Chinese authorities. According to assumptions, the funds collected by the Fund will be used to reduce the debt of Wuhan Steel. The amount will be up to approximately 65% ​​of the value of assets. Debts are supposed to be converted into shares of the company. They will switch to CERs and investors, which the bank managed to attract to the project.
The Chinese authorities claim to consider a variety of mechanisms to solve the problem of corporate debt. The volume of excess total debt was estimated by the Bank for International Settlements. It is 18 trillion. USD. It is 169% of the national GDP. Developed methods include converting debt into securities, bankruptcies, acquisitions, mergers. At the same time, the capitalization of debt, following the example of Wuhan Steel, is planned to be applied only to significant companies. It is also assumed that the financial difficulties they are experiencing are temporary.
If we consider the company Dongbei Special Steel Group, then its creditors refused this option. The company is focused on the production of shaped products, made of carbon steels. Stainless steel , alloy steel products are also produced. The company is located in Liaoning Province. In 2015, the company's loss reached 5.8 billion yuan. In dollar terms, the amount reached about 900 million USD. A new investor, able to invest in the company a decent amount of money, was never found. As a result, Dongbei Special Steel Group had to declare bankruptcy. Before that, she ignored the payments on debt receipts a considerable number of times.
View all news
Our consultant will save your time!

Alexander
sales department
+38 (063) 073-44-92