News
25 October 2016
The authorities in Hebei Province introduce new restrictions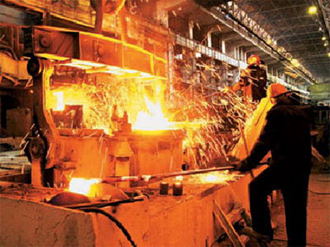 In China, the authorities in Hebei Province will introduce "special restrictions". They will affect emissions of dust and sulfur dioxide into the atmosphere. Also it is a question of other harmful substances. Until early September next year, local production should modify existing treatment facilities. They must ensure the implementation of the imposed more stringent standards. Such a measure pursues several goals simultaneously. One of them should improve the ecological situation in Hebei. The province accounts for almost 25% of the production of all steel in the mill. The second goal is to stop excess capacity to produce steel products.
The Ministry of Environmental Protection provided its own data. In accordance with them for the nine-month period of 2016 in Hebei six problem cities are located. They observe the highest level of pollution in the country. The main source of smog, observed in Beijing - emissions of enterprises in Hebei Province.
Last year, industrial companies in the province produced 188.3 million tons of steel. This figure exceeds the results of 2014 by 1.3%. The government of Hebei guaranteed to close a number of metallurgical industries in 2014-2017. Companies meant to produce 60 million tons of steel were implied. To date, according to the authorities' assurances, 41 million tons of production capacities have been put out of operation. Meanwhile, in the summer, a check was carried out by the Ministry of Environmental Protection. In the process, 1173 illegal projects in the metallurgical sector were discovered. Their implementation involved 93 companies located in the province. Also, many enterprises in the province ignore established environmental standards. In the past few years, the PRC authorities have been trying to reduce the production of steel. Measures are also being taken to improve the environmental situation. Particularly carefully to this issue are suitable for large industrial areas. The results obtained leave much to be desired.
Meanwhile, Samarco, one of the world's leading pellet producers, can start working again in the middle of next year. The stop occurred after the breakthrough of the tailing dam in late 2015. In Brazil, this event was the biggest catastrophe in the history of the country. The owners of the company are threatened with huge fines, the lawsuit continues. The company will be able to resume work after determining the amount of investment in building environmental safety.
View all news
Our consultant will save your time!

Alexey
sales department
+38 (093) 727-19-11