News
9 November 2016
Baosteel plans to reduce capacity by 2018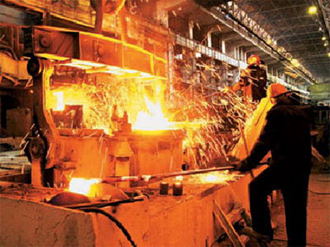 Baosteel Corporation, the leader of steelmakers in China, plans to reduce its production capacity to eleven million tons by the end of 2018. China has decided on its main strategy for the development and modernization of the market for the production of ferrous metallurgy within the country.

Recently it became known that the international company Baosteel, intends to reduce its productive capacity to nine and a half tons by the end of 2018.
For the first time in November, in Beijing, the market leader of metallurgists in the state, the Baosteel Group company announced the changes of the future in the near future. In the company's strategy for the next few years, it is planned to reduce the company's productive capacity by eleven million tons of annual product. Although, previously the company was not intended to reduce production below nine million tons. Now, the management of the company wants to reduce productivity by another two tons.

Earlier, the corporation had already stopped some capacities. So, the company began by stopping the converters, owned by Baoshan Iron & Steel. Later, two blast furnaces of one of the factories stopped their work. Similarly, the leadership of the Chinese holding announced the complete dismantling and elimination of productive units before the end of 2017.
The Association of Metallurgists and Metalworkers in the People's Republic of China (China Iron & Steel Association, CISA) reported that the policy they have chosen to reduce the level of the steel industry in 2016 has been successfully implemented. At the end of October 2016, production fell to a level of 45 million tons.

The reason why China gets rid of a significant share of capacity is the desire to modernize the industry. The purpose of modernization is to optimize the production of metal products and reduce the raw redundancy in metal processing. This trend is characteristic not only of the DPRK, but of all world metallurgy. For China, the goal is, similarly, to reduce the tension in trade disagreements with global counterparts in the metallurgy market. Since, last, time because of the understated prices for Chinese metal, the world community has taken restrictive measures against the DPRK.
Baowu Steel Group began its existence after the merger of two giants: Baosteel Group and Wuhan Iron & Steel Group. The corporation immediately won the metallurgy market. Now the company takes the second place in the metal market in China. What makes Baowu Steel Group the main competitor for ArcelorMittal.
View all news
Our consultant will save your time!

Nicholas
sales department
+38 (050) 369-66-30