News
3 November 2016
Dynamics of prices for metallurgical products in emerging markets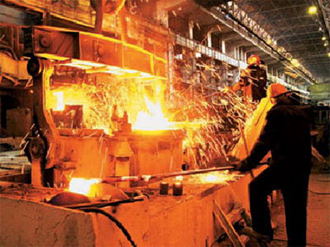 The Brazilian metallurgical sector intends, at all costs, to adapt to the changes in the market. Despite instability, Brazilian distributors do not intend to deviate from their strategy. In November, as before, it is planned to make purchases using a conservative plan. This step is explained by trade agents by price volatility, as well as by weak fundamental indicators.
In Russia, the metallurgical business demonstrates a decline in basic quotations. This phenomenon has a very simple explanation. Both commodity agents and end customers reduced their interest in domestic products. Manufacturers make up a production plan, based on reducing consumption within the domestic market. It is obvious that metal producers do not harbor unnecessary illusions for the last quarter of the year. And according to the forecasts of the world rating agencies, the negative dynamics within the Russian market will continue.
But Indian distributors expect a growth in sales in the period from November to December. Although the companies themselves are frightened by price instability, they plan to book only for primary needs. After the last rise in prices, the growth of which was initiated by primary steelmakers. By this, the total sentiment regarding the price increase for imports remains stable. Also the situation is with the attitude to temporary protective duties.
As for Turkey, the purchases are quite cautious here. Here, distributors are very cautious about buying. According to Turkish agents, while the situation on the market remains rather shaky, it is worth reducing activity.
Approximately also things are in the United Arab Emirates. According to experts, it is the destabilization of prices that hinders the growth in sales. Domestic sales growth is hampered by the fact that the UAE has so far been inactive in financing construction and infrastructure. Namely, these two industries are the main purchasers of steel. However, the Emirates intends to increase sales in November. This step is planned to be implemented by reducing the price pressure on the part of importers. Another opportunity to increase sales for the UAE is an increase in the price of basic steelmaking raw materials.
Mexican specialists, while giving quite vague predictions. But trade agents and domestic buyers are hoping for a collapse in prices. The reasons for such hopes are obvious and lie in the crisis of the industry as a whole.
View all news
Our consultant will save your time!

Nicholas
sales department
+38 (050) 369-66-30