News
15 November 2016
European Steelworkers v. China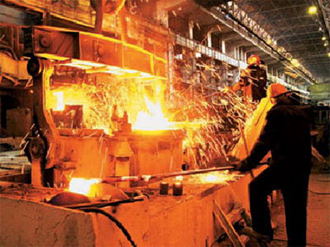 On November 9, the streets of Brussels were filled with workers from the metallurgical industry from all over Europe. On the day of protest, thousands of industry workers gathered outside the building of the European Commission. All of them wanted to express their dissatisfaction with the policy pursued by the EU regarding trade with China.
Demonstrators urged the European government not to assign China the status of a state with a market economy. Subsidies imports from China have already had a negative impact on the industry. The influx of cheap Chinese products «suffocates» the already weakening sector of the European economy.
The largest number of protesters came from the UK. The steel industry of England is now in a very difficult situation. One of the largest steel producers in the United Kingdom, Tata Steel, plans to cut about a thousand jobs. It is also possible to close the largest metallurgical plant in the UK owned by the company. But not only the fate of Tata Sleel is under threat, other manufacturers in Europe, just got into a quandary. Cheap Chinese steel does not allow Europeans to sell their products.
The fact that China is going to dumping is not surprising, because the country has a huge surplus of products. In fact, the Chinese can provide steel to the entire world market.
Some leaders of European companies also came out to protest along with the workers. So, near the building of the European Commission was noticed the president of Tata Steel — Carl Koehler. He did not miss the opportunity to comment on the situation. According to Koehler, his company, and the entire industry of the region are in a dangerous situation. «If the government does not take decisive action, thousands of jobs will be under threat» — so, the future leader of Tata Steel sees.
The representative of the trade union of metallurgists from the British Isles also expressed his opinion. The speech spoke about the need for government support of the industry. Workers demanded to stop the flow of cheap products. The speaker also touched upon the issue of providing duty-free access to a single market in the negotiations for Brexit
The protest has repeatedly expressed the view that European producers deserve the right to healthy competition. Otherwise, the future of metallurgy in the European region will be rather gloomy.
View all news
Our consultant will save your time!

Vitaliy
sales department
+38 (095) 209-60-73