News
7 November 2016
Intertajp refused to supply European raw materials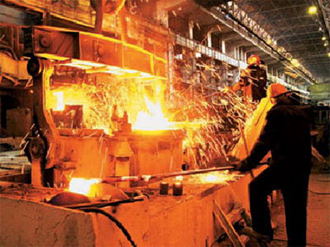 For Intepipe this year, the purchase of scrap metal in Europe proved to be too costly a pleasure. Undoubtedly, such a step would entail an increase in the prices of raw materials. Since the characteristics of the railroad tracks in Ukraine and European countries differ. Consequently, transportation difficulties are guaranteed.
On Tuesday, November 1, in one of the largest cities of Ukraine - the Dnieper. The Ukrainian metallurgical giant Interpipe opened a new direction for the import of scrap metal. Now the company is engaged in deliveries of previously used metal from Russia. Note that the corporation specializes in the manufacture of pipes and wheels, which is used in the acquisition of railway units in Ukraine.
The director of the company "Interpipe" said that since November of this year the first batch of scrap metal will be delivered to Ukraine.
Denis Morozov said in an interview that in the Russian Federation, to date, there is a problem in excess of revenues over expenses in the field of scrap metal. This fact can not but rejoice Ukrainian businessmen. According to the existing estimates, about 3 million tons of raw materials remain unclaimed per year. It should be noted that in Russia, a state duty is established for the export of black mortars to 7.5%.
Export of scrap from Europe became impossible because the technical requirements for the iron ruts in Ukraine are different from European ones. Elimination of this problem will certainly cause an increase in the cost of production.
Answering the question about the possibility of exporting raw materials from neighboring Turkey, the company director explained that the delivery will be carried out by ships on the sea. In this case, on each kilogram of the product the mark-up will be increased by $ 50. What will lead to the profitability of this method of delivery in the negative.
Recall that "Interpipe" - the largest manufacturer of components for the railway crews in Ukraine. Management, which is carried out by a number of companies. Among them are PJSC Interpipe NTZ, Novomoskovsk Pipe Plant and Niko-Tube.
At the end of 2012, Interpipe commissioned the Dneprostal electric steelmaking plant. This enterprise, to date, is one of the largest in Europe.
The creator and owner of a controlling stake is Victor Pinchuk, one of the richest people in Ukraine according to Forbes magazine.
View all news
Our consultant will save your time!

Alexander
sales department
+38 (063) 073-44-92