News
14 November 2016
Chinese Shandong Group wants to expand investment in Sierra Leone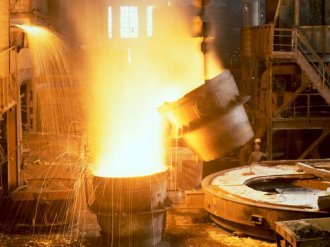 The Chinese iron and steel group Shandong Iron and Steel Group announced plans to increase investment in Sierra Leone. The Chinese want to invest in the construction of processing enterprises. According to forecasts of specialists from Shandong Iron and Steel Group, the company will spend about seven million dollars. The news became known during the visit of representatives of the company to Sierra Leone.
During the visit, representatives of the Chinese company met with the president of the state. During the meeting, a statement was made that Shandong's goal is to cooperate with the government of the country. Assuming profitable work for both parties. President of Sierra Leone Bai Koroma, in turn, promised to support the company's activities on the part of the government. Bai Koroma expressed the hope that the construction of the company would help solve the problems with total unemployment. In addition, there is a hope to attract other foreign investors to the domestic market.
The head of the company, Hou Zong, noted that investing in the construction of the plant is the first step in the way of further expansion of business.
The construction of the plant is already the second attempt of the Chinese metallurgical group to organize business in this African country. Shandong Iron and Steel Group appeared on the territory of Sierra Leone in 2000. At that time, the Chinese company purchased 25 percent of the Tonkolili iron ore project. However, in 2014, the epidemic of fever Abel influenced the increase in costs. As a result, the Chinese company suspended a controlling stake in African Minerals Ltd. Rudnik, cost the Chinese a hundred and two million dollars. Unfortunately, business was not too successful.
Shandong Iron and Steel Group is one of the few foreign companies operating in the territory of Sierra Leone. And an infusion of 700 million dollars will significantly improve the country's economy. In turn, for the Chinese work in Sierra Leone economically profitable business. Start the construction of the enterprise is planned already in the near future.
Let's remind, that recently China has declared desire to develop the processing industry. And to increase its influence on the world market of raw materials processing. It is expected that this type of business will be the most profitable in the near future. Against the background of falling prices for metal products, processing promises to become more in demand. Now there is a lack of corresponding production in the market.
View all news
Our consultant will save your time!

Nicholas
sales department
+38 (050) 369-66-30