News
22 November 2016
Theft of metal in Europe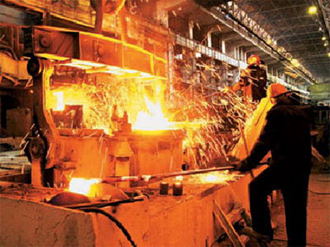 According to the report, Simon Broadbent, CEO of Secure Empty Property, the whole European region has faced the problem of metal thefts. In the whole of Europe, there is a clear trend towards an increase in the theft of valuable metals. The issue is especially acute in Great Britain and Ireland. There, they cut wires and steal elevator equipment. In these countries, the problem has become catastrophic.
Sometimes, the cost of damage is several times higher than the price of the stolen goods. According to some experts, the cost of repair and restoration of equipment will exceed the cost of metal by fifty times. A number of important factors were taken into account for damage calculation. So, in addition to replacing stolen cables, the company's specialists will have to restore plaster and partitions. And some of the injured, also bear losses of profit. Since it is impossible to rent out the premises for the time of restoration of damaged appliances.
It is real estate, intended for renting, most of all suffering from thieves. And this is not surprising. After all, usually, such premises are usually not sufficiently protected. And sometimes, security is completely absent - this increases the risk of theft.
For example, in Ireland - the problem of theft is very acute. Here the theft of valuable metals has become a nationwide scale. At the moment, this is perhaps the main problem in the state. According to the latest data, there are six large-scale cable thefts in Ireland every week. Sometimes, as a result of a single crime, about one hundred and fifty kilograms of copper can be stolen. Over the past four years, in total, the state and private individuals have spent thirty million euros. Many Irish people blame the problem not only on their compatriots. There is an opinion that thieves can also be citizens of neighboring countries.
The second place in the theft of precious metal among European countries is the United Kingdom. The country has for several years to fight against the theft of metals in vain. Moreover, its scale is so great that the struggle began at the legislative level. Back in 2013, the law on scrap dealers came into force in England. The essence of it is that the origin of the metal must be documented. Receivers scrap, in turn, should carefully record each purchase in the relevant magazine. Also, as a recommendation, the parliament proposed to conduct only non-cash settlement. Unfortunately, this initiative has not yet yielded significant results. The black scrap market continues to flourish.
View all news
Our consultant will save your time!

Alexey
sales department
+38 (093) 727-19-11