News
28 November 2016
The number of counterfeits in the steel market in the Middle East increased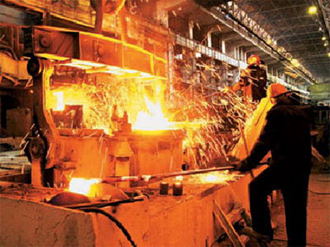 SteelAllianceAgainstCounterfeiting (Alliance of steelmakers versus counterfeit) announced a significant increase in supplies of products to the Middle East by the counterfeit products. So, market participants should be vigilant. Because, the situation exposes both financial and legal risks.
The organization SteelAllianceAgainstCounterfeiting, was created on the initiative of seventeen steel-producing countries. And as the name suggests, its main task is to monitor poor-quality products.
In addition to financial losses for consumers, illegal products carry other threats. The main danger is that the environment can be irreversibly damaged in the event of an accident.
Many large metallurgical enterprises around the world expressed their support in countering counterfeits.
Thus, Carlo Farina, managing director Friedrich Geldbach believes that the counterfeit market threatens producers. Usually, sellers of low-quality steel underestimate prices, thus displacing conscientious producers.
Recently, there has been a trend towards the emergence of a large number of intermediaries. This state of affairs, according to Farin, makes trade difficult. Because it is almost impossible to trace where steel was produced. Recently, more and more often you can find counterfeit, which is sold under the guise of European steel.
The Vallourec group also supported the fight against counterfeiting in the steel market. One of the company's managers, commenting on the situation, said: "We are ready to work with all interested parties and government agencies throughout the region to take meaningful steps to mitigate the risks associated with counterfeit products and to avoid the growth of illegal practices into a permanent phenomenon."
To date, there is no accurate statistics on the number of counterfeit steel in the Middle East market. However, even now we can not doubt that the proportion of fakes is several million dollars.
In connection with the current situation, SteelAllianceAgainstCounterfeiting urged the authorities to be more vigilant. Also, the organization recommends introducing additional checks to determine the place of production.
The current situation created panic among producers and among trade agents. Since, forged products, can adversely affect the reputation of large traders.
View all news
Our consultant will save your time!

Nicholas
sales department
+38 (050) 369-66-30