News
22 November 2016
Russian plant "VIZ-Stal" invests in the education of its employees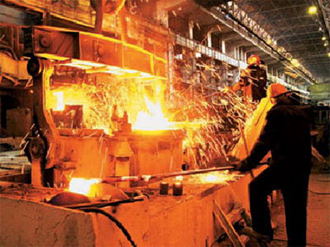 It became known that more than five hundred heads of different levels of "VIZ-Steel" were certified in the field of fire safety and labor protection. In addition, about a thousand workers of the plant were able to obtain a related profession.
The plant specializes in the production of transformer and cold-rolled electrical steel. VIZ-Stal is a fairly large-scale production. Here, more than half of Russian steel is produced and almost eleven percent of the world's product. Recently, the Russian enterprise has become one of the five largest suppliers of transformation steel.
The Russian company has been implementing educational projects in the educational sphere for many years. Thus, employees of the company can get a new or related profession.
VIZ-Stal became one of the first enterprises to start training their employees. Now this practice is gaining popularity, and more companies are investing in the education of their employees.
In the current year, the company's management has allocated three million rubles for the educational needs of the enterprise. Since January 2016, almost ninety percent of the plant's employees have received a new education.
The management of the plant considers investments to be justified. Because, high qualification of employees can improve the quality of products. These measures can lead the company into the leaders of the metallurgical market.
Ekaterinburg "VIZ-Steel" has been represented on the metallurgical market for more than twenty years. The factory educational center has an unlimited license for educational services. Employees of the company can choose any specialty from sixty-six presented.
The management of the enterprise actively invests in the education of its employees. Audiences of the educational center are equipped with the latest technology. As the teachers are the best employees of the plant. Lessons from practicing masters allow you to better absorb new material.
But not only the worker of a factory can receive new professional skills. Employees of other enterprises, as well as students of local colleges and colleges can get new professional skills. "Visa-Steel" has established itself as one of the most effective training centers in Russia.
This year, more than 50% of graduates have passed pre-diploma practice in different divisions of the enterprise.
View all news
Our consultant will save your time!

Nicholas
sales department
+38 (050) 369-66-30