News
28 November 2016
Turkey will change the structure of steel supplies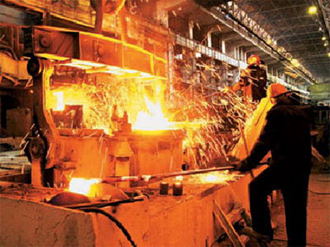 According to the report of TurkishSteelExportersAssociation (CIB) for this year Turkish steel exports showed a slight increase. Thus, foreign shipments amounted to 13.6 million tons. The figure exceeded last year's one percent. The main buyers of Turkish steel were the Middle East. The report indicates that Turkey supplied 4.5 million tons of steel to this region. Europe bought 2.9 million steel. Close the top three consumers of Turkish steel - the country of North America - 2 million tons.
This year, Turkish metallurgists increased the supply of sheet metal. In the first nine months, the volume of supplies of this type of products was 2.01 million tons. For this year, the percentage increased by 16.1 percent. Turkey supplied to other countries 1.44 million tons of hot-rolled products. This figure has risen by almost ten percent. In September, Turkish suppliers sold 305.2 thousand tons of steel. The figure increased by 36.9 percent, compared to the same period last year.
Sales of wire rod also showed an increase of 24.5 percent. In figures the figure was 741.3 thousand tons.
A slight decrease was observed in the sales of fittings. For September, sales decreased by 25% compared to last year's figures - 446.7 thousand tons.
This year, there was an increase in the supply of Turkish steel to the European region. The bulk of exports to Europe fell on sheet metal. The success of Turkish metallurgists is explained by the fact that, unlike competitors, Turkey did not appear in anti-dumping investigations. Thus, Turkish metallurgists are able to increase their niche in the European market.
Supplies to the United States also increased. The main export commodity in this region is the armature. During this year, Turkey managed to realize the maximum number of products, before the introduction of anti-dumping duties.
According to statistical data, for the period from January to September, the supply of semi-finished products to Turkey increased. Import to the country increased by 3.4 percent and amounted to 3.71 million tons. Sheet rolling was imported by 7.4 percent more - 6.34 million tons. In September, there was a reduction in purchases of semi-finished products by 37%, compared to the same month in 2015. The country imported 342,900 tons.
The decline in imports occurred with sheet steel. Turkish companies purchased 589.1 thousand tons, which is 7% lower than last year's figures.
View all news
Our consultant will save your time!

Alexey
sales department
+38 (093) 727-19-11