News
11 December 2016
Iran does not intend to reduce oil production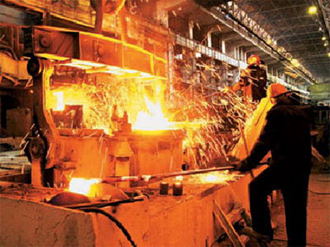 Tehran most likely will not leave oil production at the current level. After the deal between the major oil producers. The Organization of Petroleum Exporting Countries (OPEC) was established by the oil-producing countries to control quotas for the extraction of raw materials.
Earlier, news agencies around the world flew news of the sentences between Iran and Saudi Arabia. So the government of the latter proposed to reduce oil production. But Iran should leave its level of production at the current level. Recall that now Iran produces 3.6 million barrels per day.
Representatives of the government of Iran do not comment on the news. And it is not known for certain about the reliability of this proposal.
However, it is known that the Iranian government insists on restoring the pre-production volumes of production. Only then, it is worth talking about the possibility of imposing any restrictions.
Experts believe that there is little likelihood that Iran will seriously consider the proposal to limit. At least, the figure of 3.6 million barrels definitely does not correspond to Iran's plans. The local Ministry of Petroleum Industry announced its intention to raise the level of production to 4.2 million barrels.
Negotiations between Iran and Saudi Arabia will be held at the OPEC headquarters in Austria. The meeting will be held on the eve of the International Energy Forum in Algiers. According to the press at the forum, OPEC representatives intend to discuss the possibility of freezing production at the current level.
During the summer period, Saudi Arabia produced almost 11 million barrels of oil per day. But since the peak of the production season has already been completed, production is expected to decline.
During the same period, Iran produced 3.6 million barrels of oil per day. Low indicators are related to sanations against the country, in connection with the nuclear program.
The previous agreement on the country's oil production OPEC participants signed at the summit in Qatar. Previously, Iran's representatives did not participate in the negotiations. The future summit in Algeria, the Iranians will visit.
Algerian representatives proposed to reduce oil production for all countries to 1.1 million barrels. At the suggestion of the Algerians, countries that are not members of the association will be able to extract 600,000 barrels. Thus, it is proposed to create an opportunity to raise prices for products.
View all news
Our consultant will save your time!

Alexander
sales department
+38 (063) 073-44-92