News
7 December 2016
Metallurgical companies in the Philippines are investing in modernization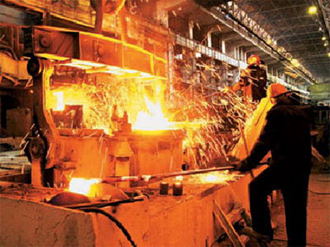 In Milan, Roberto Cola, a representative of the Steel Institute in the Philippines made a sensational statement. According to him, the country's metallurgical companies are ready to invest more than one billion dollars. The money will be spent on modernization and expansion of production. It is assumed that financial injections will provide work for one hundred and sixty thousand people. Representatives of local companies intend to implement the project within the next five years.
One of the largest corporations operating in the Philippines is Steel Asia. The company has already managed to confirm the beginning of the investment project. Steel Asia has already allocated half a billion dollars. The funds are directed to the modernization of three enterprises for the manufacture of wire rod, steel sheets and profiles.
Another major producer from China - the mining company Nicua Mining, is also represented on the Philippine market. This corporation introduced a plan to expand production in the Philippines. The company, in the coming years, is going to invest two hundred and fifty thousand dollars.
These two corporations account for the largest share of investments. Steel Asia and Nicua Mining will invest half of the planned amount in the development of metallurgy in the Philippines.
Capitol Steel and other smaller steel companies are investing in the modernization of the remainder of the amount.
In many countries there is now a crisis in the metallurgical sector. In the Philippines, metallurgy is on the rise. This is due to the active growth of the country's economy. The country needs a developed infrastructure. And, consequently, modernized efficient enterprises for manufacturing metal products are important for the country.
Because of economic growth, it is assumed, consumption of steel, in the coming years will increase dramatically. In addition to the Philippines, countries with growing consumption of metal products include Vietnam and Indonesia.
According to Roberto Cola, in these three Asian countries, consumption will be one third of the world. According to estimates, per capita will account for two hundred and twenty-five kilograms of steel.
The successful completion of the project to invest in the industry, for Filipinos can know a significant advantage. The growth of steel consumption throughout the Asian region allows us to increase the sales market through exports.
The expansion of production, perhaps, speaks about the ambitious plans of the Philippines, to press the leader of metallurgy in the region - the DPRK.
View all news
Our consultant will save your time!

Nicholas
sales department
+38 (050) 369-66-30