News
13 December 2016
Metals are the leaders among commodities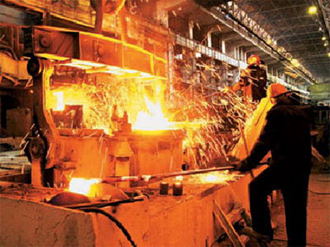 On the eve of the elections in the United States, everyone expected a jump in the value of gold. Specialists claimed that Trump's victory would cause a price rise on the metal to at least 1500 per ounce. The reality was less joyful. So, a significant jump in the price of gold occurred only on election night. Then it amounted to almost 1400 dollars per ounce. However, already on the next day there has been a negative dynamics of prices. Since the election, the cost of an ounce of precious metal has decreased by $ 180. However, according to analysts this is not a side-altar cost will continue to fall. Metals Expert predicts the worst result since 2014.
Such instability causes uncertainty among all market participants. Including those who have refused this metal before the elections.
Throughout the year, a noble metal holds a two-digit yield. However, the indicator is rather shaky. After the victory of Donald Trump, the effectiveness of investment in gold declined, pulling along and other precious metals. Perhaps now only palladium manages to maintain a stable position. This is due to his reputation for industrial metal. In general, palladium is used in the automotive industry. Silver also shows a rather insignificant price drop after the US elections. Because, about half of the metal is used for industrial purposes.
The same can not be said about zinc. It has grown in price since the beginning of the year by more than seventy percent. In November, another twelve percent jump occurred. He was conditioned by the promises of the new US president. Trump promised that next year the government will invest a significant amount in infrastructure development.
But fluctuations in the price of copper are not entirely clear. So, metal remained the leader of price growth last year. However, recently its price has slightly "faded." Since the beginning of the year, tin has grown in price by forty six percent. Nickel grew by thirty-four percent. Lead showed a twenty-eight percent increase in stock exchanges. Copper is less than in the last month, the increase has increased by twenty-five percent.
Iron ore became the second after oil in terms of sales. Since January, its price has increased by eighty three percent. And after the election, sixteen percent. The cost of steelmaking raw materials is formed under the influence of Chinese consumption. But Trump's promise, perhaps, will have a supporting effect for raw materials.
Coal a little increased in price, breaking the price crisis beginning of autumn.
View all news
Our consultant will save your time!

Vitaliy
sales department
+38 (095) 209-60-73