News
5 December 2016
Russian metallurgists are concerned about the possibility of a new investigation in Turkey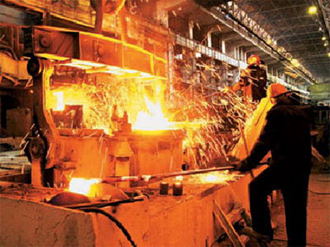 Russian metal producers expressed concern about the investigation by the Turkish authorities. The issue concerns the supply of flat hot rolled products to Turkey from China, Ukraine and the Russian Federation . The Russians are eager to prevent a possible scandal and are actively conducting intergovernmental negotiations. The relations between Moscow and Ankara have improved recently. But this did not prevent the Turkish side from opening two investigations concerning Russia. If suspicions are confirmed, Russian metallurgists face tolls in the amount of 40 billion rubles a year. Experts believe that, first of all, the solution of the problem lies in the political plane.
In November, "Russian Steel" (Association of Metallurgists) sent a letter to the government of Russia. In it, metal producers are asking for assistance in removing trade restrictions for exports.
Metallurgists fear a re-anti-dumping investigation into the import of HRC by Russia and other countries.
In addition, for Russians there is a threat of imposing duties on the import of cold-rolled steel in Egypt. However, the insignificance of the share of Russian importers calls into question the inclusion of Russia in the investigation.
In Turkey, an investigation against Russia, Ukraine, Slovakia, etc., was started in January 2015. The investigation covered the period from 2012 to 2014, when 3 million tons of HRC were imported to Turkey. The value of exports was almost two billion dollars. Russia at that time provided twenty percent of imports. That is equivalent to 600 thousand tons of steel per year.
After the above investigation, Turkey imposed duties for Russia at the level of 13.66 percent.
Now it became known from reliable sources that in October the leadership of the group Erdemir Group appealed to the Turkish government. Metallurgists demand a new anti-dumping investigation against the CPV, Russia and Ukraine. The question of initiating an investigation of the authorities should be resolved within 30-40 days. In addition, the Turkish side can simultaneously begin the compensation process for receiving government subsidies by exporters.
The Ministry of Economics of the Russian Federation confirmed receipt of the letter. Now it is under consideration. The ministry intends to establish contact with the Turkish authorities to receive all materials. The Ministry of Economics has already solved similar problems. So, import duties in the USA, Canada and other countries have already been prevented.
View all news
Our consultant will save your time!

Nicholas
sales department
+38 (050) 369-66-30