News
6 December 2016
Tata Steel plans to invest up to 100 million pounds a year in the UK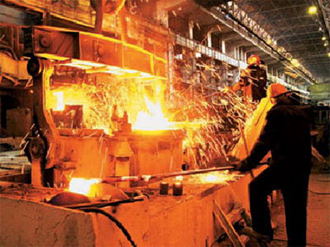 After the change of leadership, Indian metallurgical corporation Tata sharply changed the strategy of work in the UK. The management of the steel group declares its intention to invest in enterprises in the UK. The company intends to invest about one hundred million pounds annually. Although, that several months ago Tata Steel intended to sell all enterprises in the UK at a low price.
Today the newspaper Sanday Times reported on the new strategy of the Indian corporation. Tata Steel reported that they consider it promising in the United Kingdom. Managers forecast profit growth in the region in the next two to three years. Now, before the metallurgical corporation is acute only the problem with the pension provision of employees. Earlier, problems with the pension fund and the general crisis made the company think about selling.
To stabilize the work in the territory of the United Kingdom, the company intends to make injections from the parent company. Investments will come as additional capital and reinvested profits.
New investments should stop the merger of British Tata enterprises with the German corporation ThyssenKrupp. With which Tata has been negotiating since the summer of this year.
In the spring, the Indian corporation announced that it intends to sell its entire business in England. The reason for this was the decline in the steel industry in the country. The impetus was the increase in electricity prices, problems with pensions and the influx of cheap steel.
The reason for the change in the decision for the Indian corporation was the fall of the pound. Which happened in July, after the vote on Brexit. This improves Tata's competitiveness against competitors from third countries. Positive dynamics was also evident in the negotiations with the pension fund.
However, the situation is not yet clear. As, in the edition of The Telegraph there was a message, that from a part of enterprises Tata to get rid. The Indian giant began exclusive talks with Liberty House. According to preliminary data, the company wants to sell enterprises in Stockbridge, Brinsworth and Rotherham. The amount from the sale should be about one hundred million pounds. Companies for sale specialize in the production of steel for the automotive industry and the oil industry.
Executive Director Tata assured that the sale of these enterprises will not affect the overall work on the island. In the opinion of the management, sales organically fit into the company's plans.
View all news
Our consultant will save your time!

Nicholas
sales department
+38 (050) 369-66-30