News
30 January 2018
The enterprise for last year has produced more copper cathode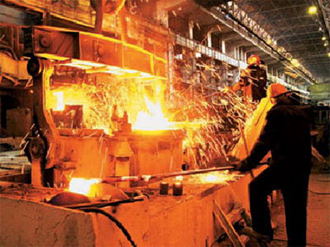 At the Kyshtym copper electrolyte plant a new record. Its production of copper cathodes in 2017 amounted to more than 128 thousand tons. If you compare with last year, which is 5% more. To achieve such a result became possible due to the fact that productivity has increased. We are talking about the performance of black copper on «Karabashmed». The company is located in the Chelyabinsk region. It acts as a supplier of raw materials for the enterprise. Its production volume last year increased by 7%. This is in comparison to 2016. In quantitative terms, the result amounted to 120 thousand tons.
Last year the enterprise began to use a purely mineral raw materials. Thus, it eliminates the dependence on suppliers of scrap copper. Last year the company has already formed the stock of the anodes. Thanks to this production process was uninterrupted. This was announced by the General Director of the plant. For the current year the enterprise plans to continue modernization. Will be installed two new series of electrolysis baths. Each of them consists of 40 pieces. Because of this, the plant capacity increase.
Copper cathode will be produced in volume, which will increase by 15%. Figure will reach 140 thousand tons per year. Compared to the current volumes, it is more by 40%. To proceed, we will need 679 million. Program development is two years — from 2017 to 2018. The company's management plans to achieve greater result in the near future. Thus, we can expect new production records.
View all news
Our consultant will save your time!

Nicholas
sales department
+38 (050) 369-66-30