News
8 March 2018
The volume of produced cathode copper at Uralelectromed increased over the past year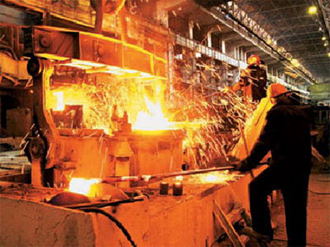 Uralelectromed has published data on last year. The company produced copper cathodes in 2017 in the amount of 378.4 thousand tons. Compared with the year 2016 is 10.3% more. In addition, increased production volume of copper sulfate. Growth was 49.5%. The silver bullion produced 17.4% more than in 2016. Tellurium released 10% more. The improvement in results is explained very simply. The company consistently in time and raw materials. It is high quality and has been delivered rhythmically. The production process was also well organized. A special role was played by the modernization of technological processes.
There is an ongoing construction at the facility. We are talking about the copper tankhouse. There produce copper cathodes on unsupported technology. Today mounted the second stage of production. After its launch, the performance of the enterprise should grow. Power increase up to 320 thousand tons annually. Now the average is 160 thousand tons. If the sum of power, it is possible to achieve the result of 400 thousand tons. It is considering the issue at the core of the technology. Construction work should be completed this year.
In 2017 there were more released articles made of copper powders. The increase in manufactured volume compared to 2016 was 4%. The company has a branch «Production of alloys of nonferrous metals». It is located in the village of Verkh-neyvinskiy. Last year he produced refined lead 1.5 times more. The comparison takes the index of the previous year. Moreover, production of blister copper also rose. The growth was 14.9% compared with the year 2016. To stop at this point not planned.
View all news
Our consultant will save your time!

Nicholas
sales department
+38 (050) 369-66-30