News
30 November 2018
Corporation Rio Tinto sold its uranium mine in Namibia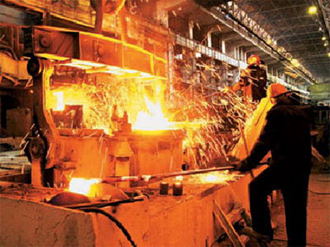 Rio Tinto, a transnational mining Corporation. She owns a uranium mine, Roessing Uranium. It is located in Namibia. It became known that the Corporation has signed an agreement to sell it. She sells all her 68,62% of the shares of Chinese state companies. Is China National Uranium Corp (CNUC). The deal is expected to be completed in the first half of 2019.
The Chinese company will have to fork out a decent amount. It may take up to 106.5 million dollars. The repayment of the amount will be implemented over 7 years. All will depend on what the price of uranium oxide. This refers to the indicator on the world market. Your role in this will play production volumes.
Roessing Uranium represents one of the oldest operating mines. The shareholders of this open development of uranium ore are the two companies. Is the Iranian company Iranian Foreign Investment Co, which owns 15%. The second South African company Industrial Development Corporation of South Africa. It owns 10%. In 2017 production of uranium oxide amounted to more than 4.6 million pounds. This is 3% of the total consumption of raw materials in the world.
It is known that Rio Tinto has other assets. Profile are aluminium, iron ore and copper. The decision to sell uranium mine was made for a reason. The company will be able to better focus on its other assets. China, in turn, is interested in new raw materials. It seeks to reduce the consumption of coal in the national energy system. In addition, he was disappointed in renewable energy. The use of new raw materials will improve the situation.
View all news
Our consultant will save your time!

Nicholas
sales department
+38 (050) 369-66-30