News
29 November 2018
Winter restrictions in China do not touch the Aluminium company Xinfa Group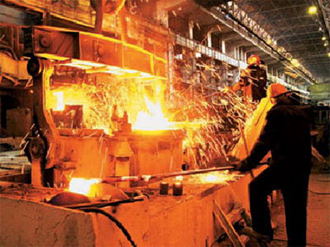 Xinfa Aluminium Group is the largest aluminium producer in China. It has numerous capacities in the different Chinese provinces. It is known that the country has introduced an environmental policy. From November 15 began to operate a winter restrictions. They will last till 15 March. According to Reuters, the company Xinfa Aluminium Group, they are not affected.
The company has the power, smelting 1.4 million tons of aluminum. This refers to a year. They are in Shandong province. The administrator from the company will not be required to reduce load. At Xinfa, there is more aluminous plant. Its capacity is 4.4 million tons per year. Here is the download of some have to slow down. So in the period December-January its production will decrease by 10%. However, this will not affect the overall performance of the company.
In the province of Xinjiang there are a number of factories. Their combined capacity is 2 million tons per year. It is known that in this region there are no serious problems with the environment. This refers to compared with the Eastern provinces. Last year's production of aluminium was not subjected to restrictions. Because most likely this winter also will have no limits.
Early to reduce aluminium smelting demanded the Central government. It applies to all businesses in a list of provinces. Now such a decision should be taken by the local administration. They can impose or not to impose production limits.
Some experts believe that to avoid restrictions can not only Xinfa. Other businesses can also be provided relief. However, this may have a negative impact on the local aluminum market. The result can be excess supply.
View all news
Our consultant will save your time!

Vitaliy
sales department
+38 (095) 209-60-73