News
14 December 2018
Philippine exports of Nickel ore will be reduced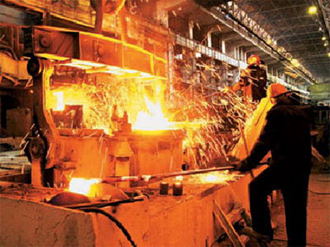 Association of Philippine Nickel Industry Association made a forecast for 2019. She believes that the Philippines will reduce the export of Nickel ore. The reduction will be 20% compared to the current year. In quantitative terms, Philippine exports will be about 24 million tons. The reason for the reduction are restrictions on mining. They were introduced in the current year. In connection with the projected reduction in future output can reach a minimum. This will be the lowest level since 2010.
The state has imposed limits on the extent of open mining of mineral raw materials. It is written in the current Philippine law. For example, there are companies that make 650 thousand tonnes of Nickel ore. Mean dry tons per year. According to the limits they can work on the area not exceeding 50 ha. Most large enterprises cannot occupy an area greater than 100 hectares.
Environmental Bureau of natural resources of the Philippines provided their data is fresh. So over the past nine months, the exports amounted to 22.17 million tonnes. We are talking about dry tons Nickel ore. It is almost the same as it was last year. About 90% of export deliveries to China.
Export Nickel ore Indonesia to 2017 amounted to 22 million tons. To supply may not all companies. Permission is granted only to those that are engaged in the processing of this raw material. In the end, they produce products with higher added value. For example, a rough ferro-Nickel. In August, was withdrawn the licenses of four companies. They have a volume of 4.22 million tons of ore. The reason was the lack of progress in the development of products. However, in November the two companies again received license. Gives the Ministry of mining industry of Indonesia.
View all news
Our consultant will save your time!

Alexander
sales department
+38 (063) 073-44-92