News
7 December 2018
GFG Alliance bought Keystone Consolidated Industries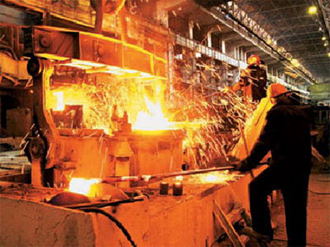 GFG Alliance — the British group, which includes metallurgical company Liberty House. It was carried out by the new acquisitions. She bought the company Keystone Consolidated Industries (KSI). It is a major American manufacturer of wire rod and metalware. The acquisition cost it 320 million dollars. The same amount British group was due to loans. They were given to the two American banks. They are provided with the assets of the company. Also been issued credit BlackRock Financial Management. This widely known enterprise asset management.
Keystone Consolidated Industries consists of a mini-factory and several other enterprises. Mini-factory is called Keystone Steel and Wire. It is equipped with electric arc furnace. Production capacity is 1.1 million tons of steel per year. As for the other companies, they are engaged in the production of steel wire. There are those that produce wire mesh and fencing. Also produces reinforcing strands, calibrated rolled, and other hardware products. Almost all power companies were established for the last five years.
GFG Alliance already has one mini-mill in the United States. We are talking about Liberty Steel Georgetown, located in South Carolina. He was acquired by the British group at the end of last year. Previously, the company owned by ArcelorMittal. A long time the plant was idle. He was returned to operation in June this year. In the first quarter of 2019 is planned to bring it to design capacity. It is about 400 thousand tons per year.
Buy Keystone Consolidated Industries is extremely important for GFG Alliance. It will allow the company to become a significant player in the hardware market of the United States. Its total capacity will reach 1.8 million tons per year. This refers to the smelting of steel. The production capacity of wire rod reached 2 million tons per year.
View all news
Our consultant will save your time!

Vitaliy
sales department
+38 (095) 209-60-73