News
29 December 2018
The Indian National Aluminium Company will expand its existing capacity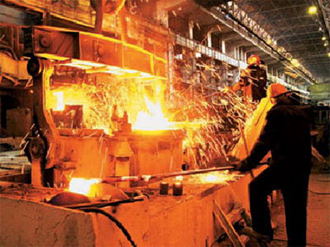 National Aluminium Company (Nalco) — Indian state-owned company. In the near future, she plans to make new investments. First of all, the investment will be spent on expansion of capacities. It is expected to be allocated to 3.52 billion dollars. In addition, it will spend on new projects. It will cost her a 2.81 billion. The company has the production capacity of alumina. Their capacity will be increased by 1 million tons per year. The increase in capacities for production of aluminium will be 500 thousand tons. It is planned for 2019−2020.
The company also intends to launch two coal-fired unit. Their installed capacity of 600 MW. Thus, to grow productivity. It is expected that it will be about 1 million tons of aluminum. This refers to a year. In addition, the company wants to build a production complex. It will include an alumina refinery, aluminum smelter and power plant. About where he planned to build, is still unknown. The same applies to his capacity. It all depends on the results of the auctions on bauxite deposits in India. The company will take part in them.
To date, the company has one major problem. It lacks coal to captive power plants. Over 80% of coal production falls on Coal India Limited. The company supplies fuel to large state power. This happens in the first place. Because private consumers can be difficult. They are suffering a shortage of raw materials. However, National Aluminium Company intends to solve this problem. It intends to mine coal at the field Utkal. It is located in the state of Odisha. The company will be able to receive up to an additional 2 million tons per year.
View all news
Our consultant will save your time!

Vitaliy
sales department
+38 (095) 209-60-73